Trust launches behind the scenes video and magazine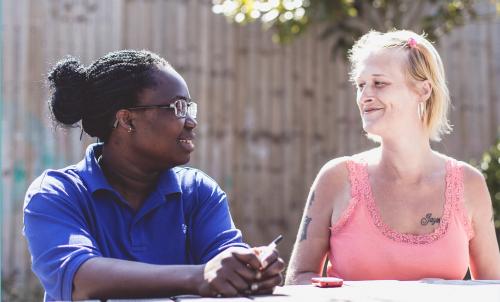 This month, (January), NHFT have launched a video and magazine to highlight some of the behind the scenes work going on across our sites and within the community.
It's part of the on-going #weareNHFT campaign to demonstrate the values and work of our dedicated staff across the Trust.
The video follows a number of different services across a typical day and the magazine will be sent to partners and stakeholders and be available to read at locations across the county. It features just a few examples of some of the innovative and dedicated work happenning within the Trust over the past 12 months.
Over the coming weeks some of our top stories and the video will be published via social media, starting with our trial of body worn video cameras.
Chief Executive Angela Hillery said: "2017 was a fantastic year for us here at NHFT, with our rating from the Care Quality Commission moving to good and receiving an overall rating of outstanding for caring.
"We have so much to celebrate, not least being shortlisted for the prestigious Health Service Journal award, Provider Trust of the Year, which was a huge honour.
"I continue to feel extremely proud of the work of our dedicated staff across the Trust and I hope this comes across to the public within this video and magazine.