Volunteer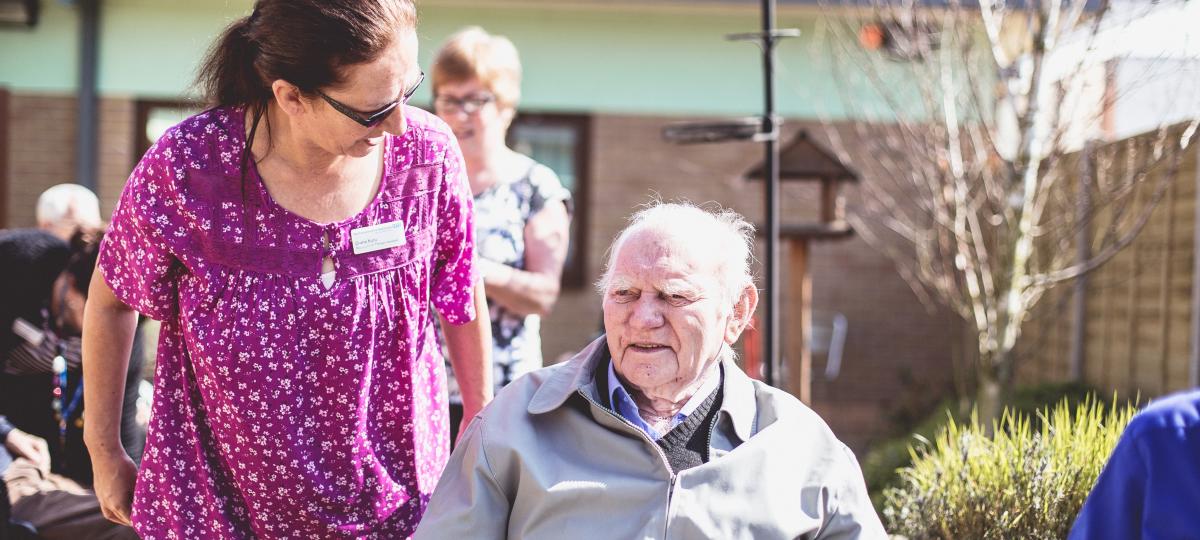 Volunteer
Each and everyday people are giving their time freely as an NHFT volunteer. We greatly value their contribution and appreciate the time they give to enhance and complement the care provided by paid staff.
A volunteer is someone who gives their time, skills or knowledge, freely and by choice, for no financial reward, to benefit others in the community.
Volunteers help in many different ways in our hospitals and services. There are a variety of roles including befriending on the wards, supporting occupational therapists, psychologists and clerical staff, as well as volunteering in roles such as gardening and as shop assistants.
The Trust welcomes volunteer applications irrespective of gender, race, colour, religion, ethnic or national origins, status, disability, mental health problems, age or sexual orientation.
Current Vacancies
These are our current volunteer vacancies. If you would like to apply please fill in the application form. If your applicaton is complete with all the information we will reply with an invitation to attend an informal chat.
Table of current volunteer vacancies
Role
What you will be doing
Times available
Helper for the John Greenwood Shipman Centre

Help in preparing for the sessions.
Support staff with the activities.
General buddying/mentoring role with the children

Flexible throughout including weekends and evenings

Allotment Group

Wellingborough

To help maintain the allotment.
To work with service users to aid their recovery.

Flexible

Gardener

St. Mary's Hospital, Kettering

This gardening volunteering would not entail co-facilitation of Patient groups, but rather people who could give their time to help support with weeding and general maintenance.

Flexible throughout including weekends and evenings

Ward assistants

Corby

Keeping patients belongings tidy with the consent of the patient.
Befriend patients that need some company.
Helping staff with making drinks for patients and assisting at meal times..
Simple feeding of patients as instructed by trained ward staff
Assisting Ward Manager with administrative tasks where appropriate.
Tidy and stock information boards.
Tidy and stock linen trolleys and other areas as instructed by ward staff.
Assist with patient activities

Flexible throughout including weekends and evenings
Join Dementia Research Champion

To man a promotion stand & sign people up for Join Dementia Research.
Give out literature as required.
Answer queries and/or sign post people when necessary.

Champion Join Dementia Research

Monday to Friday 9:00am - 5:00pm (any hours welcomed in this time slot)

Administration Assistant

Willowbrook Health Centre - Corby

To support the Speech and Language Team to produce laminated resources for communication books

Monday to Friday 9:00am - 5:00pm (any hours welcomed in this time slot)

Therapy Assistant

1 Willow Close, Upton

Northampton

Liaise with OT and physio staff and identify suitable patients

for the activities on each occasion.

Undertake planned activities within the OT department and ward environment such as: crafts, puzzles, physical activities, gym exercises, board games…
Encourage interest and motivation of patients to participate (on a 1:1 basis or small group).
Work within health and safety guidelines.

Any hours considered

Walking Group Support

Wellingborough

To help support the groups service users to help aid recovery
Wednesday and Thursday mornings

Administration Support

St Marys Hospital

To support the Speech and Language Team to produce laminated resources for communication books
Monday to Friday 9:00am - 5:00pm (any hours welcomed in this time slot)
Volunteer Recruitment Process
Complete an application form
Attend an informal chat
Complete a health questionnaire
Complete a DBS check where appropriate
Provide references
Complete mandatory training necessary for the volunteer role
Preferably give a minimum of a six-month commitment, because of the investment in support for each volunteer
Sign a volunteer agreement that lays out expectations from the Trust and what the volunteer can expect from us
Frequently asked Questions
How long does the recruitment process take?
The process takes on average about four weeks, however this will depend on a number of things including the speed in which occupational health and DBS clearances come through.
Do I have to wear a uniform?
In some areas where volunteers are ward-based a tabard is provided. This is for easy identification of the volunteer, to protect the volunteer's clothes and help with infection control.
How old to I have to be?
The minimum age for volunteers in the Trust is 16, however in the mental health wards and palliative care the minimum age is 18.
I am a student that requires a placement as part of my course or study, can you help?
Work experience or placements are offered through our Learning and Development team, though not through our volunteering programme.
What training will I have to undertake?
There are eight modules of mandatory training that need to be done, these include:
Conflict resolution
Equality, diversity and human rights
Fire safety
Health, safety and welfare
Infection prevention and control
Information governance
Manual handling
Safeguarding
How many hours do I have to give?
Because of the investment required for each volunteer, we prefer a minimum commitment of three hours a week for six months.
I'm claiming job-seeker's allowance, can I still volunteer?
When claiming job-seeker's allowance you must be able to prove to the authorities that you are available for work at all times. If you are requested by the authorities to attend interviews or appointments etc at short notice, then as a volunteer you must be willing to forfeit your activities/tasks on that particular day. It is always advisable however, to check with your job-seeker advisor, before undertaking volunteer work.
Do I have to come for an interview and what will it involve?
All applicants for any Voluntary Services are required to attend an informal chat. This allows us to get to know you better and to find out what sort of thing you are looking for. If also gives you the opportunity to ask any questions about volunteering. We will be able to discuss the various volunteer roles that we have available and find the best match for you.
I have a paid job, can I still volunteer?
If you have a paid job, we will endeavour to find a volunteer role that fits around your working hours.
Can I volunteer at the evening or weekends?
Some volunteer roles are available in the evening and/or at weekends. This is subject to ward/department requirements. Other roles such as administration may be limited to Monday to Friday during office hours.