Our awards & accreditations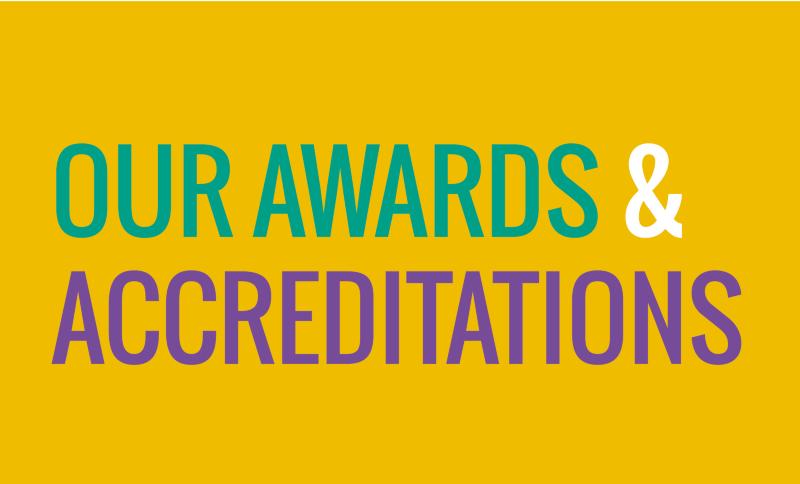 As a Trust we're very proud of our achievements and want to celebrate our awards and accreditations. Below you will see a list of our current awards and accreditations.
Our current awards:
HSJ Awards trust of the year 2018 WINNER
In 2018 NHFT were honoured to win the award for HSJ Trust of the year award .
HSJ Awards 2019 WINNER
We won the Staff Engagement Award and were highly commended for the Freedom to Speak Up Organisation of the Year award in 2019.
HSJ Patient Safety Award 2018 WINNER
Our Prevention and Management of Violence and Aggression (PMVA) team won the Best Product or Innovation for Patient Safety category
HSJ Patient Safety Award 2019 WINNER
Our Learning Disabilities team won the Learning Disabilities Initiative of the Year Award, and our Crisis Pathway won the Mental Health Initiative of the Year Award
Healthcare People Management Association Awards 2019 WINNER
We won the Effective Use of Diversity Award, and were Highly Commended in the Award for Wellbeing category
NHS Parliamentary Awards 2019 REGIONAL WINNER
Our Crisis Pathway was the Regional Winner of the Excellence in Mental Health Award for the East Midlands
Nursing Times Workforce 2019 WINNER
We won the Best Wellbeing and Staff Engagement Initiative Award for our work around staff wellbeing
Chartered Institute of Personnel and Development Awards 2019 WINNER
We were proud to win the Best Employee Experience Award for our Let's Talk Plan, after being shortlisted alongside several public and private sector organisations from across the country.
International Engage Awards 2019 WINNER
We were delighted to cap off our string of staff engagement award successes with a win in the Best Customer and Employee Experience Initiative category.
NHS Providers' Membership Showcase Awards 2019 WINNER
Our new patient and public involvement strategy won the Innovation category.
Our current accreditations:
Care Quality Commission (CQC) grading
We are delighted to have received an Outstanding rating for the second time, in December 2019.

Workplace wellbeing charter
This accreditation demonstrates our commitment to the health and wellbeing of our workforce. These standards reflect best practice and are endorsed nationally by Public Health England.

Living wage employer
The real Living Wage is based on the cost of living and is voluntarily paid by 3,500 UK employers who believe a fair day's work deserves a fair day's pay. NHFT is proud to have been accredited as a Living Wage employer
Investors in the Environment, Green Award 2020
The national accreditation scheme looks at our environmental management plan to make sure we are reducing our core emissions, things like gas, electricity and waste, by 2% per year. The Trust has done exceptionally well by managing to reduce carbon emissions by 24%.
Disability Confident Employer
The Trust is an accredited disability confident employer under the government scheme which works with employers to remove barriers, increase understanding and ensure that disabled people have the opportunities to fulfil their potential and realise their aspirations.

Northamptonshire Carers Association – Level Three Accreditation
We are very proud to have reached the highest level of this scheme set up by Northamptonshire Carers to encourage employers to provide better opportunities for carers.
Armed Forces Covenant Employer Recognition Scheme - Gold
We are proud to be supportive of those who serve in the armed forces, including veterans, reservists, cadets and forces families.
Stonewall Diversity Champions
NHFT became a Stonewall Diversity Champion in 2019
Investing in Volunteers
We offer plenty of great volunteering opportunities - click here to find out more.