Look back at our NHFT annual showcase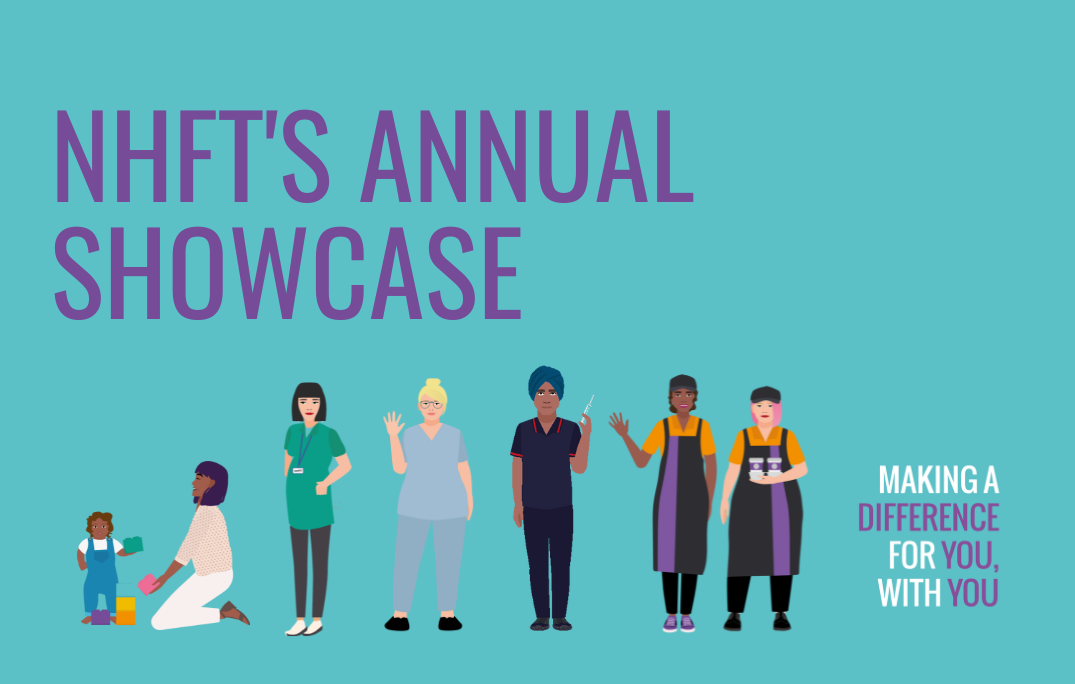 The last 12 months at NHFT have been extremely challenging, however we continue to raise the bar and push for the best possible experience for our staff and patients. Our recently held Annual General and Public Members Meeting gave us an opportunity to showcase the difference we have collectively made over the last year.
The theme this year was 'compassion and kindness' which ran throughout all the presentations. We were fortunate to be joined by Dr Sunil Lad and Thomas Finnigan, two of our dedicated clinicians, who ran sessions on compassion and mindfulness to enhance our wellbeing and give us the time to reflect on self-care and how to support the care of others.
To further support the safety and wellbeing of our members and attendees we remained virtual this year holding our meeting on Monday 17th October, a little later than planned to ensure we respected the period of mourning after the passing of the Queen.
Holding the meeting online allowed our community, service users, governors, and staff to come together to and reflect on the last year at NHFT. You can watch the meeting in this video:
The interactive event was led by our Chair, Crishni Waring with inspiring updates from our Chief Executive Angela Hillery including how we listen to work together, embrace change, and take responsibility all with compassion and authenticity. We introduced an interactive element to our meeting this year gathering feedback and questions live through the evening ensure we gave our audience a voice and addressed any topics that arose. We also formally presented our Annual report and Accounts.
Our Governors also shared a short video they had created explaining the role they play in supporting the Trust and sharing their enthusiasm and aspirations for our future and how they can support us to make a difference in our communities.
To keep up to date with the work of our colleagues, service users and Governors visit www.nhft.nhs.uk/governors