Quality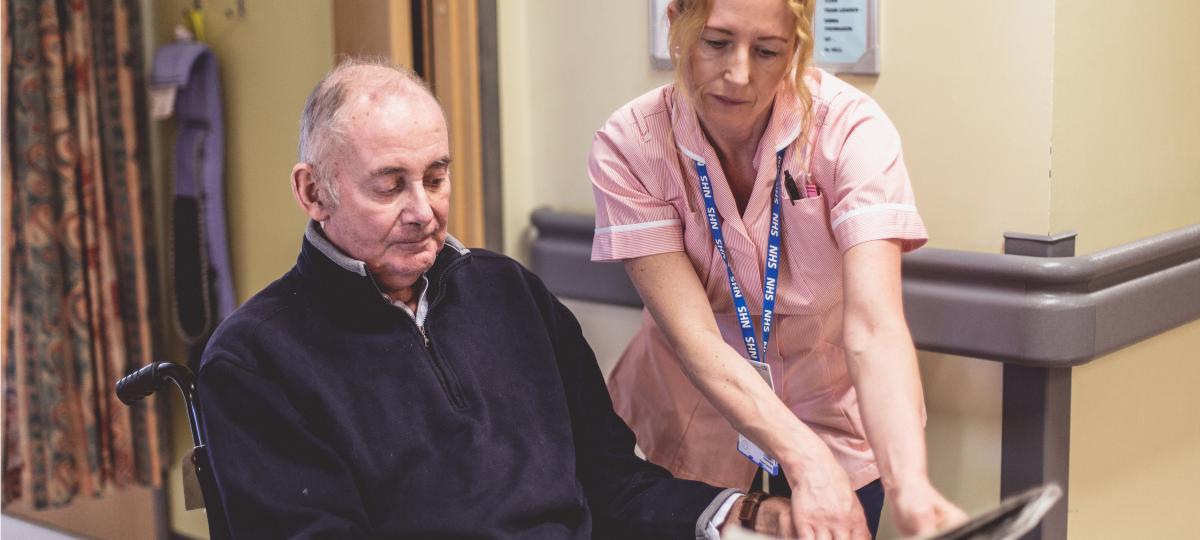 Quality
Quality and safety are at the foundation of all we do. They form the basis for our Trust strategy and our focus on providing high quality, safe care that reaches all parts of the organisation.
We are:
Acknowledged as having a positive culture of safety, openness, transparency and incident reporting by our peers in the NHS Learning from mistakes league
Consistently investing in and embedding regulatory requirements across the Trust
Providing multiple opportunities for Board to floor programmes, Governor visits, peer review and service user involvement to ensure transparency and quality
Identifying and managing risks to the quality of care
Focussed on triangulation of activity, embedding good practice and learning from lessons.
Our services are registered and regulated by the Care Quality Commission (CQC) and OFSTED (Short Breaks Services). To maintain registration, we must meet standards set by the regulators and maintain ongoing compliance to these standards.
CQC – OUR MOST RECENT FEEDBACK
Our CQC Report, March 2017
The Care Quality Commission (CQC) carried out a comprehensive assessment of NHFT services in January 2017 and rated the Trust overall as Good. This was an improvement on the last inspection in 2015 when the Trust was rated as Requires Improvement.

When the Trust received the rating of Requires Improvement in 2015 we said at the time that this reflected our continuous journey of improvement and I am thrilled the CQC has recognised the work everyone has put in to improve our services since this time.

CQC inspectors inspect services on five areas: Care, Responsive, Effective, Well-led and Safe. The Trust has been rated as Outstanding for Care, Good for Responsive, Effective and Well-led and Requires Improvement for Safe. The CQC also noted in the report that: "The board level leadership was Outstanding. The senior leadership team were instrumental in delivering the quality improvement work across the Trust."

This is particularly encouraging for us as we have regulator assurance that our management frameworks are sound and are effectively facilitating our continued quality improvement. We look forward to continuing to apply these frameworks across all our pathways of care and in all our partnership activity.

We also know that we still have work to do and our journey does not end here. In particular we need to focus on the Safe area where improvements are required. I welcome the CQC's view that they are confident we will work to deliver these improvements on behalf of all of our patients.

The report found:
Patients are treated with kindness, dignity and respect
Staff attitudes were helpful, understanding
Staff language was kind and supportive so patients would understand
Staff communication was kind, respectful and compassionate
We encourage feedback with the online feedback website receiving 61,000 reviews since launch
The Trust is committed to involvement including a well-attended involvement group
There was robust governance and safeguarding systems in place
The Trust has a clear vision and set of values
We have invested in an extensive range of staff wellbeing programmes
Staff involved patients in their care plans
All teams described effective and collaborative team working and had effective working relationships with external agencies
Physical healthcare needs had been addressed at inpatient mental health settings
The trust board encouraged candour, openness and honesty from staff
Staff felt supported by the board to work with change and felt able to provide feedback about their experiences.
You can read the full reports here.
Sign up to Safety
NHFT has signed up to the national Sign up to Safety initiative. We have made a commitment to do what is right for our patients. In 2014, the Secretary of State for Health set out the ambition of halving avoidable harm in the NHS over the next three years, saving 6,000 lives as a result. This is supported by a campaign that aims to listen to patients, carers and staff, learn from what they say when things go wrong and take action to improve patients safety. This also includes helping to ensure patients receive harm-free care every time, everywhere.
There are five Sign up to Safety pledges
Putting safety first. Commit to reduce avoidable harm in the NHS by half and make public our locally developed goals and plans
Continually learn. Make our organisation more resilient to risks, by acting on the feedback from patients and staff and by constantly measuring and monitoring how safe our services are
Being honest. Be transparent with people about our progress to tackle patient safety issues and support staff to be candid with patients and their families if something goes wrong
Collaborating. Take a lead role in supporting local collaborative learning, so that improvements are made across all of the local services that patients use
Being Supportive. Help people understand why things go wrong and how to put them right. Give staff the time and support to improve and celebrate progress.
Taking into account the number of incidents reported within the patient safety forums and Trust board, NHFT has agreed the following areas as a priority within our commitment to the wider programme:
National Early Warning Score (NEWS)
Reduction in medication errors
Reducing violence and aggression
Suicide and self harm prevention
Information management and technology
Further information on Sign up to Safety is available via the following link - http://www.england.nhs.uk/signuptosafety/.
Quality account
Our Quality Account describes our performance and progress with meeting our priorities for quality improvements at Northamptonshire Healthcare NHS Foundation Trust. You can find more information by reading our full Quality Account, within our Annual Report and Accounts 2015-16.
Safe staffing
All Trusts with inpatient areas are required to publish information about the number of nursing, midwifery and care staff working on each ward, together with the percentage of shifts meeting safe staffing guidelines.
NHS England and the Care Quality Commission (CQC) have issued joint guidance on the 'Hard Truths' commitments regarding nursing, midwifery and care staff capacity and capability. The 'Hard Truths' commitments represent the government's response to the Francis Report (2013) into the poor care identified at Mid Staffordshire NHS Foundation Trust.
The key priorities from the 'Hard Truths' for Trusts are to provide:
A six-monthly board report describing the staffing capacity and capability, following an establishment review, using evidence-based tools where possible
To display information at ward level about the nurses, midwives and care staff deployed for each shift compared to what has been planned
A monthly board report containing details of planned and actual staffing levels on a shift-by-shift basis at ward level for the previous month
The monthly report must also be published on the Trust's website. We are expected to link or upload the report to the Trust's webpage on NHS Choices.
At NHFT, we take the care of our patients very seriously and already have a number of mechanisms in place to ensure that our wards are safely staffed. Each month, we will publish information about our staffing levels and provide links to papers discussed in public at our Trust board meetings.
For further information on safe staffing please contact the Safe Staffing Team: SafeStaffing@nhft.nhs.uk