Important update for patients attending appointments after travelling overseas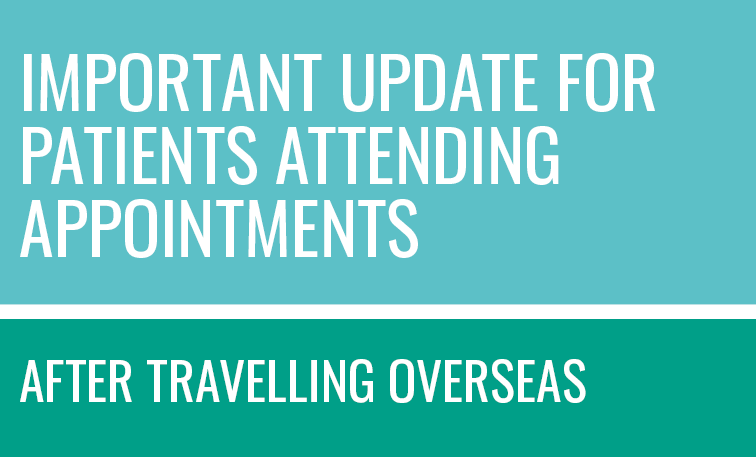 We have seen many overseas countries reinstate lockdown measures following the rise of Covid-19 infections. With these measures in place any individual returning to the UK will need to quarantine for 14 days as stated by the UK Government.
Any patient who has a pre-arranged healthcare appointment within 14 days of their quarantine period, are able to attend their appointment. However there are a few steps which need to be completed first:
Before any travel to or through the UK, the Government website requires you to complete the public health passenger locator form. This is for your safety, if a passenger on the same journey as you tests positive for Covid-19 you can be contacted.
You should show a letter or S2 certificate from your healthcare provider explaining your treatment / appointment. Healthcare means all forms of healthcare including mental and physical health.
There are also exemptions for live donors and those accompanying the individual such as a carer or a child. If you are bringing a carer with you to the UK, they will need to show a letter from the care provider or their employer confirming they are providing your carer so they can accompany you.
When attending any appointments at NHFT, please remember to wear your face mask or face covering and use the hand sanitising stations to keep yourselves safe and our staff safe whilst you are on our sites.
All of the information and an updated list of countries where quarantine measures are in place is available on the UK Government website: https://www.gov.uk/coronavirus