Sheds of excitement as a new workshop opens at the Welland Centre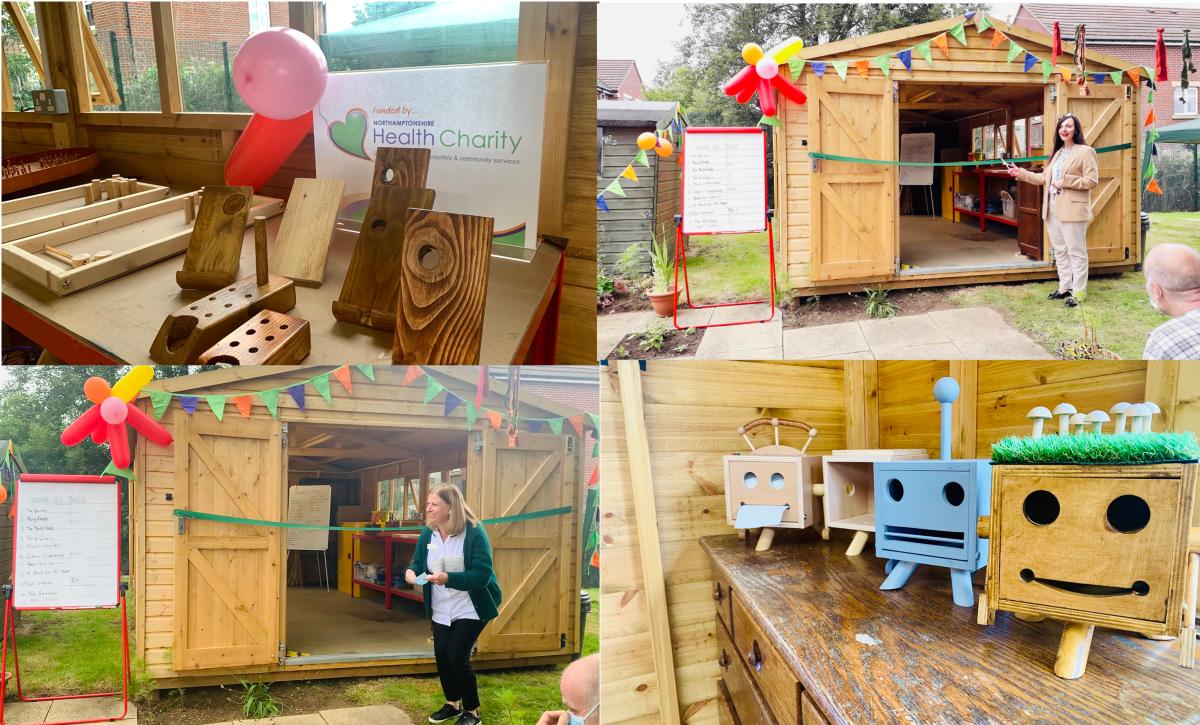 Colleagues, volunteers and patients at the Welland Centre, based at St Mary's Hospital in Kettering, celebrated the official opening of a new workshop shed.
You might be wondering why there was an opening for a shed. The newly built workshop, which has been funded by Northamptonshire Health Charity, provides a space for volunteers and patients to create bespoke and innovative designs promoting and aiding recovery.
Northamptonshire Healthcare NHS Foundation Trust (NHFT), provides community, in-patient and mental health services across the county. The Welland Centre provides in-patient care for adults with mental health conditions, supporting patients' recovery to provide them with the treatment, skills and opportunities to receive care in the community or at home.
The Centre has a dedicated secure garden space, which offers a wide-range of rehabilitation activities, including a poly-tunnel to grow vegetables, raised plant beds to plant flowers, and now the new addition of a large workshop – fondly named by patients 'Shed Sheeran'. By working with patients, volunteers and colleagues provide them with a sense of responsibility and purpose, providing them with the confidence to complete new tasks and celebrate their own achievements.
Angela Hillery, Chief Executive of NHFT, joined patients, volunteers and colleagues for the official opening of the workshop on Thursday (30 June), stating how proud and delighted she was to see the games, spice racks and creations that the patients had created.
Sue Birchall, Lead Occupational Therapist at NHFT, said: "By providing patients with the opportunity to take part in activities such as gardening or wood work, we can help to aid their recovery through learning new skills, achieving accomplishments and growing their confidence.
"We are grateful to Northamptonshire Health Charity for the donation which has enabled us to purchase the workshop, it will make a real difference to the patients and colleagues."
Robert Powell, Charity Fundraiser at Northamptonshire Health Charity, said: "It's really great to have been invited to the official opening of the shed project. We have loved seeing all the wonderful things that having this shed and tools and resources to go with it have enabled patients to create since it arrived. To see it all first-hand is even better. We'd like to thank NHS Charities Together and Barclays for the grants they've provided to us that mean we could support a project like this over the past year."
Northamptonshire Health Charity runs a number of fundraising events throughout the year, which raise money for projects, like this, which benefit patients and service users across NHFT, and Kettering and Northampton General Hospitals. To find out more, visit: www.northamptonshirehealthcharity.co.uk