New colleagues join NHFT to deliver Community Mental Health services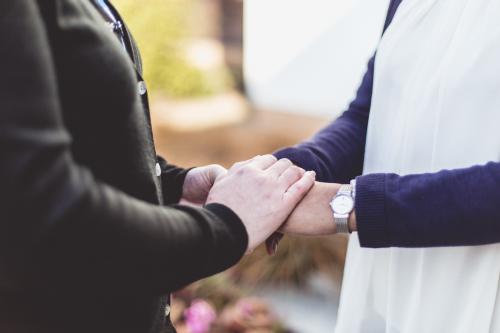 Work is underway to deliver the Community Mental Health Transformation programme in Northamptonshire, which began in April 2021. Just three months into the three-year long transformation programme, there are already key milestones which the project has achieved.
In order to provide more localised mental health services, NHS England is delivering a national piece of work to review and reform how community mental health services are provided. This work includes more investment into recruiting additional staff in order to expand the current service offer.
Northamptonshire is supporting this by creating nine new CMHT (Community Mental Health Teams) which will be formed of current staff and will replace the existing PCART (Planned Care and Recovery Teams) and PCLW (Primary Care Liaison Workers) services. The new teams will work more closely with GPs to provide 'place-based' care, which means that the public will have access to mental health services in their neighbourhoods. Each CMHT has been allocated to work specifically with each of the PCNs and will consist of the existing PCRT and PCLW staff.
The CMHTs have introduced new operational managers, who are working with colleagues on the service to communicate the implementation of nine new teams to service users and introduce new colleagues who they will be working with going forward. Service users who are under the care of the psychologists will continue to work with their psychologist to ensure that there is no disruption to their care plan.
NHFT is carrying out a recruitment drive to recruit additional colleagues to support the transformation and expansion of community mental health services, and work is ongoing to expand the new CMHT teams. Newly recruited staff will work alongside current staff working within the service to embed into their new teams, and continue to deliver outstanding community mental health services.
To keep up to date with the Community Mental Health Transformation, visit: www.nhft.nhs.uk/mhtransformation