NHFT shortlisted for Employee Wellbeing Award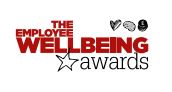 We are so pleased to announce that NHFT has been shortlisted for an Employee Wellbeing Award.
The Leadership and Culture category is part of the annual Employee Wellbeing Awards which benchmark and celebrate the pioneers of employee wellbeing.
The category we have been shortlisted for celebrates businesses and organisations that put employee wellbeing at the heart of their culture, championed by leadership from top executives through to senior line managers.
At NHFT, we know that staff are our greatest asset, and support us in our mission of Making A Difference For You, With You, and our vision of being a leading provider of outstanding, compassionate care. In order to support our staff to help us achieve these goals, we recognise that employee wellbeing needs to be a Trust priority. We co-produced our staff wellbeing strategy with colleagues from operational clinical areas, HR, psychology colleagues, Occupational health staff and representatives from the Trust's staff-side organisations, and launched it at our Wellbeing Event held at Wicksteed Park back in the summer. After the Care Quality Commission (CQC) visited us in 2018, they commented that "The trust had clear oversight of the importance of promoting wellbeing amongst the workforce".

Chris Oakes, Director of Human Resources and Organisational Development said: "For the Trust to be shortlisted for this award is a fantastic achievement and one that we are extremely proud of.
"Our team are our biggest asset and enable us to drive forward culture change and make a huge difference to our staff and their workplace experience. We know that for our staff to deliver compassionate care, we need to be showing them compassion too, and so we've worked hard to drive a culture that focuses on staff wellbeing throughout all levels of the organisation.
"We'll continue to work hard to make NHFT a great place to work, providing the best possible environment for our colleagues."
It has been a fantastic six months for the Trust with the news of being rated 'Outstanding' by the CQC in August, as well as being shortlisted for the HSJ Provider Trust of the Year 2018 and the HSJ Patient Safety 2018 award – both events happening in November 2018.
The winner of each category will be announced at the Employee Wellbeing Awards on Thursday 7th February. We are keeping our fingers crossed for team NHFT and will update you all with the outcome post the event.