Mental Health Support Now Available at Kettering Borough Council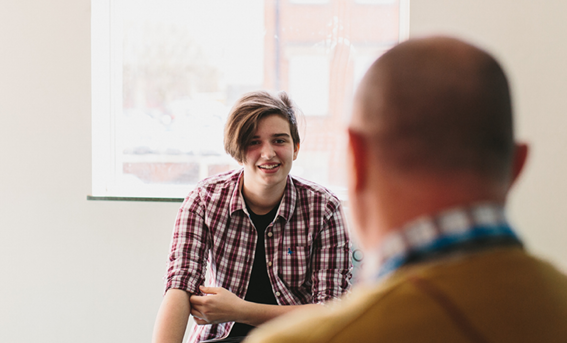 A Mind Mental Health Navigator is now available within the customer service centre at Kettering Borough Council, Bowling Green Road, to assist anyone in the community who may be experiencing stress, anxiety, depression, or recovering from a mental health condition and struggling to move forward and find the right support.
This additional mental health resource is provided by NHFT and Mind, as a way of making a difference to the mental health and wellbeing of the community of Kettering. Mental Health Navigators are trained to actively listen and support individuals to make positive changes to improve their wellbeing. This may be particularly useful at this time of year, which can be difficult for many.
If you'd like to get in touch with the Kettering Borough Council Mental Health Navigator service, you can drop in to the service to make an appointment or request advice and support. If you would like information on the other Mind Mental Health Navigator services that are available across Northamptonshire, click here or visit the Mind website.