Industrial Action from Tuesday April 11 until Saturday April 15 – advice for patients requiring health support during this time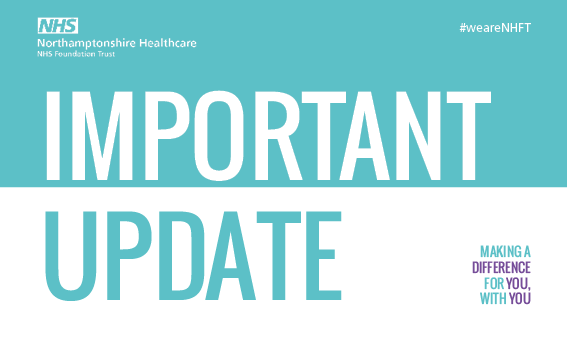 The BMA and HSCA have announced junior doctors strike running from 06:59 on Tuesday 11 April until 06:59 on Saturday 15 April.
Junior doctors make up half of all doctors in the NHS so the action will have a significant impact on hospitals in the county.
The local NHS in Northamptonshire is offering the following advice to patients who need health support during this period.
Toby Sanders, Chief Executive, Northamptonshire ICB said: "This four day strike comes immediately after a four day bank holiday weekend, which is already challenging for the NHS and at a time when we know there will high levels of annual leave due to the Easter holidays.
"Junior doctors are qualified doctors who have up to eight year's experience working as a hospital doctor and make up around half of all doctors in the NHS, so we know this industrial action is going to have a significant impact on our hospitals.
"During strike action we will prioritise resources to protect emergency treatment, critical care, neonatal care, maternity, and trauma, and ensure we prioritise patients who have waited the longest for elective care and cancer surgery. We will only cancel appointments and procedures where it is necessary and will reschedule as swiftly as possible.
"It is important that patients who need urgent medical care continue to come forward as normal, especially in emergency and life-threatening cases - when someone is seriously ill or injured, or their life is at risk. Patients with less urgent needs are advised to use the alternative services which are available to them such as NHS 111 online, their pharmacy, Corby Urgent Care Centre or their GP practice."
Options available to patients during strike action:
Patients with urgent health concerns
Anyone who needs urgent care should use 111.nhs.uk to be assessed and directed to the right care for them. If needed a healthcare professional will call you back and this option can save you time in waiting areas. If you do not have internet access or you are contacting 111 about a patient aged 5 or under, please call 111 instead.
Corby Urgent Care Centre is open every day between 8am and 8pm and can help with minor injuries/ illnesses such as lacerations, sprains, strains, minor burns or scalds.
GP practices will also continue to be open, including the enhanced access service (out of hours). Please continue to contact your GP practice if you need GP services and the out of hours service can be reached via 111.nhs.uk.
Patients with minor illnesses and injuries
Your local pharmacy can help with minor illnesses like coughs, colds and red eye. They are open late and no appointment is needed.
Patients who need medical help or advice but are unsure where to go
Patients who need medical help or advice but are unsure where to go, should contact NHS 111 online unless it unless it is a life-threatening emergency when you should still call 999.
Patients who have an appointment on strike days
Everyone who has an appointment should attend as planned unless your local NHS provider has contacted you to reschedule. If they have not contacted you, please attend your appointment.
GP services will be running as normal on strike days. Please continue to attend scheduled GP appointments as planned.
Patients should continue to call 999 in a medical or mental health emergency – when someone is seriously ill or injured, or their life is at risk.
For more information on when to call 999 and when to go to A&E , you can visit the NHS UK website.