British glory for powerlifting health worker Harriet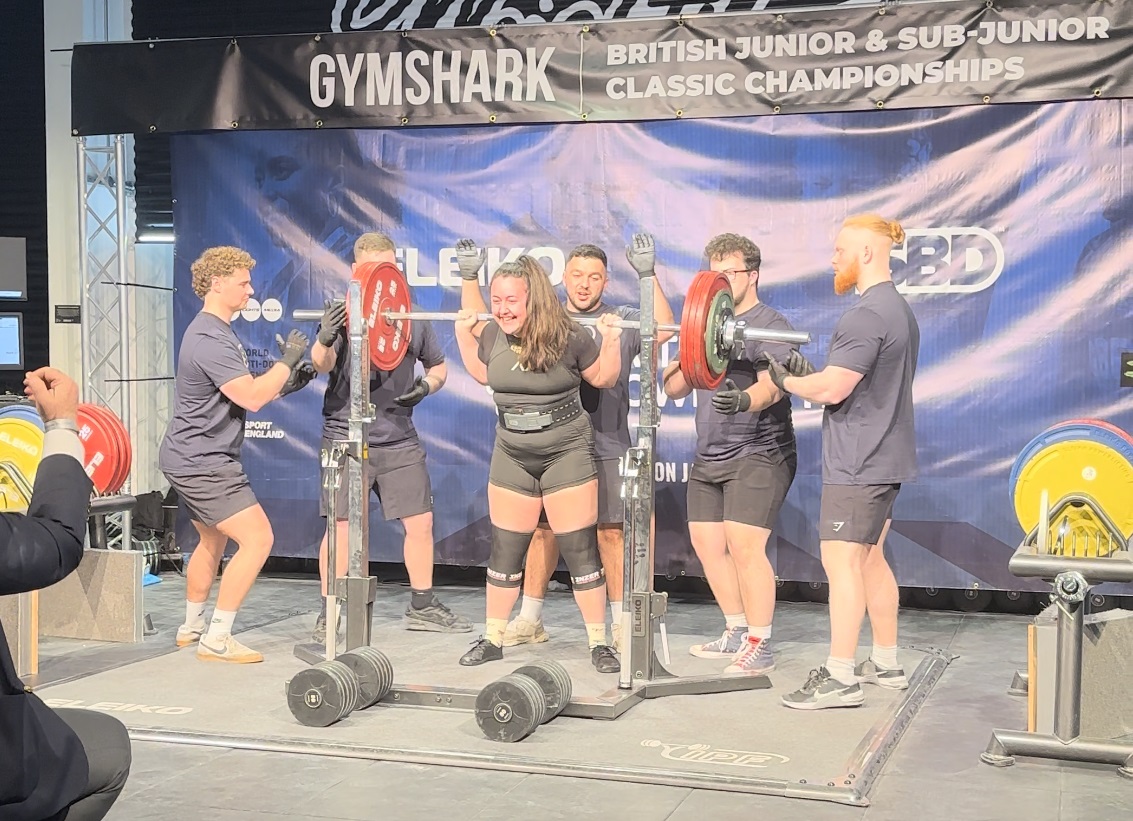 Powerlifting health worker, Harriet Waite, is celebrating after becoming British Junior Champion – building on her amazing tally of achievements.
Harriet Waite (21), from Kettering, competed in the British Junior Championships in Solihull, near Birmingham, on 27 April 2023 in the U84+KG class U23 Years Old category.
Not only did she lift her way to first place; she also smashed the British record, squatting an incredible 201kg, beating her nearest rival by a whopping 43.5kg.
She also benched 90kg – increasing her personal best by 12.5kg – and deadlifted 190kg – smashing her personal best by 10kg.
Harriet, who works as for Northamptonshire Healthcare NHS Foundation Trust (NHFT) as a senior support worker helping children in respite care, now has her sights on the World Championships in Romania in August.
Her latest success builds on her under 23s silver medal in the Commonwealth Powerlifting Championships, which took place in Auckland, New Zealand, in November 2022.
Harriet said: "Taking the British title was absolutely amazing and has fulfilled an ambition. It was a really enjoyable day. I broke a British record in squat which hasn't been broken since 2018 so that one really meant a lot to me! I'm now waiting to see if I am selected for the World Championships in August, followed by the European Championships in October."
Harriet, who has only been powerlifting for just over two and a half years, is now back in training and focused on the next goal.
She added: "My preparations have already started by getting back to training and getting my massive protein food shop in. As before, my work colleagues are still supporting me on my powerlifting journey. My diet is more flexible now, due to moving up a weight class, so they always bring in sweet treats to fuel my sessions! They always watch the live streams of my competition and check in regularly with how I'm doing."
Pictured: (top) Harriet in action and (right) Harriet collecting her British Junior Championship trophy with mum Julia, dad Kevin and brother Sam