Team NHFT Shortlisted at Prestigious National Awards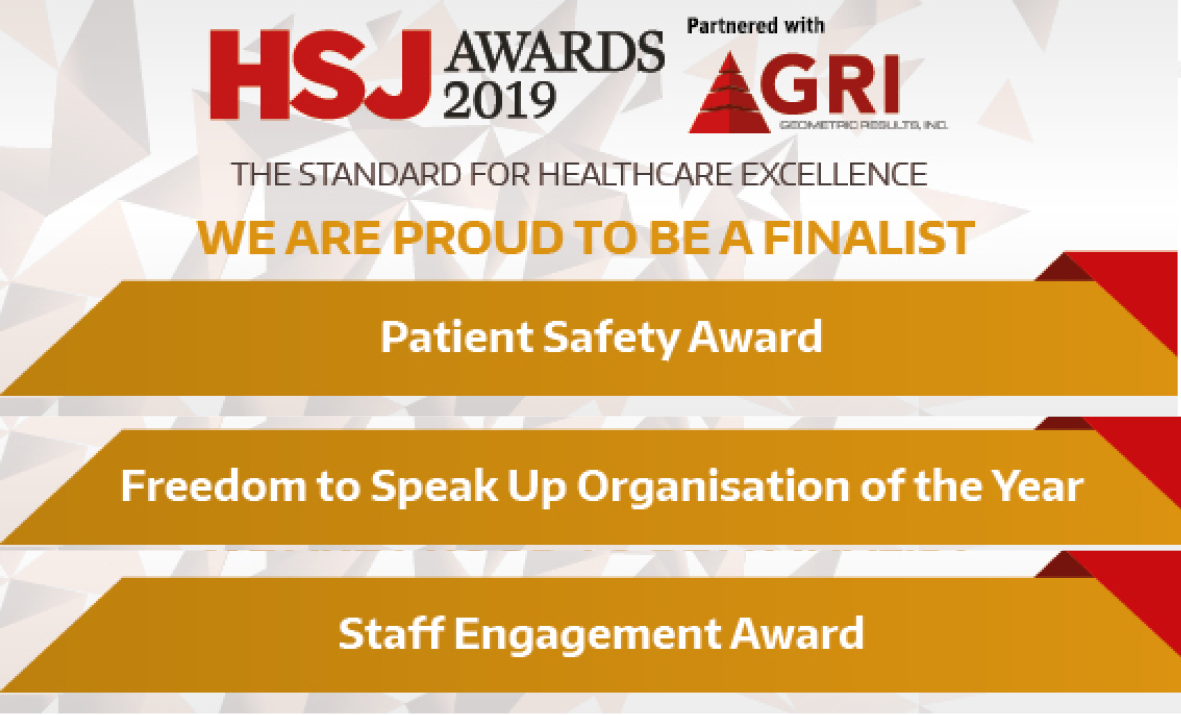 We are celebrating today as NHFT has been shortlisted for three prestigious Health Service Journal (HSJ) awards! NHFT has been shortlisted for the Freedom to Speak Up Organisation of the Year, Staff Engagement Award and Patient Safety Award.
NHFT is committed to delivering quality and safety at the foundation of all we do, and has undertaken a programme of work to embed a culture where safety is discussed openly and transparently, and that values learning and continuous improvement. Related to this, NHFT has embraced the national Freedom to Speak Up guidance and has worked hard to develop our culture so that workers feel able to speak up about anything that gets in the way of delivering safe, high quality care or affects their experience in the workplace. It is for the work in these areas that NHFT has been shortlisted in the Patient Safety and Freedom to Speak Up categories.
We understand that to deliver the outstanding, compassionate care that we aspire to, our staff also need to be looked after and supported. Internally, we launched the Let's Talk plan two years ago, to engage with staff and improve their workplace experience in a number of different workstreams, including supporting staff health and wellbeing, equality for all, and listening to and involving staff, amongst others. It is for this work that NHFT has been shortlisted in the Staff Engagement category.
Our Chief Executive, Angela Hillery, said today, "The HSJ Awards are the most prestigious health and care awards in the country, and so it is brilliant to be shortlisted in three separate categories. NHFT is absolutely committed to putting people first, and this means that we continually strive to provide safe, high quality care, as well as a great place to work for our staff.
A lot of work has gone into our Safety, Freedom to Speak Up and Staff Engagement projects, and all of these elements are connected in us achieving our vision of being a leading provider of outstanding, compassionate care. Thank you to everyone for helping us achieve this position".
The winners of the awards will be announced at a ceremony in November 2019.