Have you, your child or loved one had experience of Child and Adolescent Mental Health (CAMHS) inpatient facilities?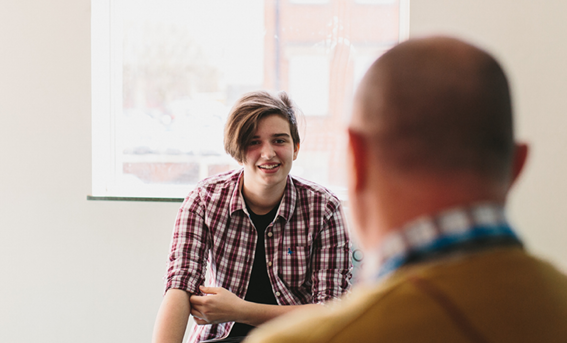 Northamptonshire Healthcare NHS Foundation Trust is working with other providers of mental health services for children and young people across the East Midlands area. We are working together in a 'provider collaborative' to improve the service 'pathways' that children and young people in the East Midlands have access to. We believe that by working closely together, sharing our knowledge, and understanding your experiences and feedback, we can achieve the best possible outcomes for children, young people and their families.
There are a number of ways you can get involved. These include:
Being a member of a Young Person's Board/a member of a Parents Board
Being involved in discussions about improving our services
Being involved in training and workshops for staff
Designing service questionnaires to share with service users and providers of many children's services, to find out more about what needs to improve in CAMHS services.
If you are interested in some or all of these projects, we will get in touch for each project we are doing and it will be up to you to decide if you would like to be involved at that time. How much you would like to be involved is totally up to you. Please note that the first Board meeting will take place on Saturday 13 March 2021.
If you would like to be involved please email us. Please also email if you have any questions or would just like a chat about getting involved: katie.bedford@nhft.nhs.uk