TeamNHFT secures healthcare contracts for HMPs Littlehey, Whitemoor and Peterborough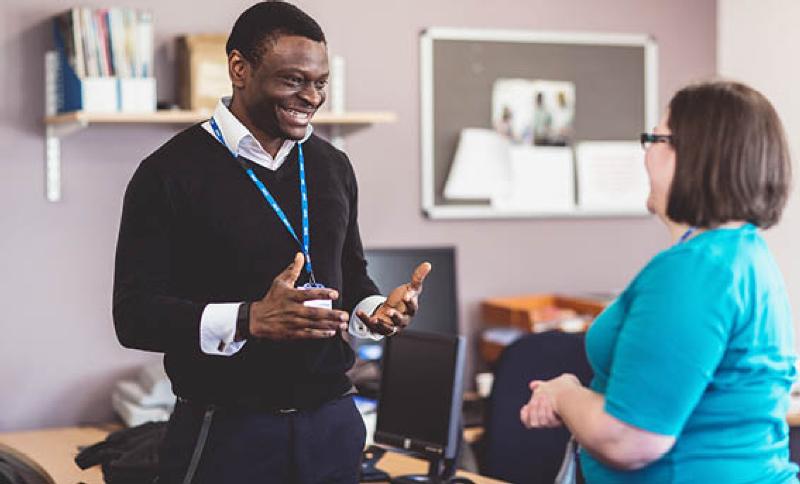 Northamptonshire Healthcare NHS Foundation Trust (NHFT) is proud to have been awarded a contract to deliver healthcare services at three Cambridgeshire prisons for the next five years, plus an option to extend for another two.
NHFT is currently the healthcare provider at Littlehey and Whitemoor, which means the Trust will continue to deliver its highly-rated services at these prisons for the next minimum five years. HMP YOI Peterborough represents a new facility for the Trust and means that NHFT will now be delivering a number of the healthcare services at three prisons in Cambridgeshire.
The Trust works closely with sub-contractor partners to deliver its healthcare services at the prisons, which includes dentists, physiotherapists and addiction recovery support to name a few. Working in partnership is a key part of NHFT's ethos and these positive relationships have contributed to the successful outcome of this tender.
David Williams, NHFT's Director of Strategy and Business Development said, "At NHFT it is our mission to make a difference, and this includes for vulnerable service user populations such as those living in a secured environment. We know that we will deliver high quality, safe and compassionate care in these facilities, as we pride ourselves on doing in all of NHFT's services."
"Winning this tender for our services and NHFT is a great example of how we deliver our vision of being a leading provider of outstanding, compassionate care and our mission of making a difference for you, with you."
Anthony Blades, NHFT's Assistant Director, Specialist and Secured Services said, "Our teams at Littlehey and Whitemoor regularly receive positive service user feedback through iWantGreatCare, and from external regulators and stakeholders for their innovation and forward-thinking care. I have absolutely no doubt that the teams there will continue to work closely with the prison operators and residents to deliver the quality services NHFT is known for. We are looking forward to extending this positive service delivery for another minimum five years, and using our experience in a new facility for us, at Peterborough."
NHFT will take over the relevant parts of the healthcare service at HMP YOI Peterborough on 1st April 2021.