Learn more about Mental Health and where to find support at this year's "Headfest"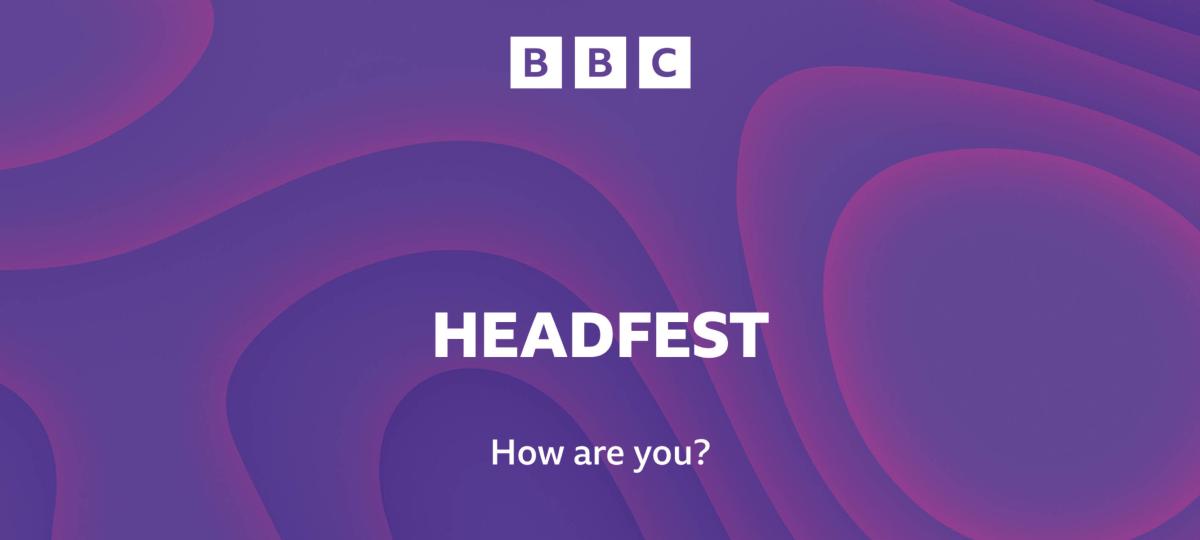 The Integrated Care Northamptonshire Mental Health, Learning Disability and Autism Collaborative is delighted to be supporting BBC Radio Northampton's week-long Mental Health and Wellbeing festival, "Headfest".
This year, Headfest takes place from Sunday 7 May until Sunday 14 May and consists of a range of different events and performances, predominantly staged at the Royal and Derngate theatre in Northampton Town centre.
Headfest, the brainchild of Helen Blaby from BBC Radio Northampton, was launched last year with the aim of bringing together the many organisations who provide mental health and wellbeing support across the county and asking people "How are you?", whilst sharing a range of different support options.
This year, the collaborative have a number of services delivering 'free to access' sessions throughout the week on topics from "Living with Low Mood" to "Mindfulness" and some specialist sessions on Men's Mental Health and Perinatal Mental Health. See the full schedule of the week's events with booking details.
Northamptonshire NHS Talking Therapies service will be running sessions to provide support to people "Living with low mood". They will also be running "Mindfulness" sessions which can help us manage stress and anxiety as well as "Health Mindfulness" aimed at those with long term physical health conditions which are impacting their mental health.
Typically, men are less likely to access mental health services than women, meaning the need for a greater focus on encouraging men to seek help with their mental Health. There will be a couple of high-profile speakers on the topic of men's mental health followed by a men's health panel discussion.
There will be sessions on a variety of topics, run by members of the collaborative including Northamptonshire Mind and Northamptonshire Action For Happiness Hub.
Also on offer is a three-hour training session on suicide awareness and prevention training. This session contains sensitive content and individuals should consider this prior to booking/joining. The session explores why we need to be talking about suicide, what the research and data looks like, how to ask the question about safety and what to do with answer. This is co-produced and co-delivered by experts with lived experience, with the aim of giving people the tools to talk about suicide confidently.
Anne Rackham, Senior Responsible Officer for the Northamptonshire Mental Health, Learning Disability and Autism (MHLDA) Collaborative, said:
"Headfest is a fantastic week of talks, workshops and events all centred around managing and looking after our mental health. We are delighted to be supporting the event once again and sharing knowledge, advice and coordinating discussions around key topics such as perinatal mental health, suicide awareness, compassion and tips and support for those living with low mood or low level anxiety.
"We have been living through challenging times for several years with the pandemic and the current cost of living challenges, in addition to many of the challenges life can throw at us day to day.
"Knowing how to recognise when to reach out for support is important, as well as knowing where to find the right support for you. Headfest is a great way to find out more about organisations that can support you and your family, most of the sessions are free so come along and find out more."
If you, or someone you know is in need of mental health support, and you are not sure what it is that you need, Northamptonshire Healthcare and MIND provides a 24-hour Mental Health number. Lines are open 24 hours a day, 7 days a week, every day of the year. Just call 0800 448 0828.