More free courses to help with recovery journeys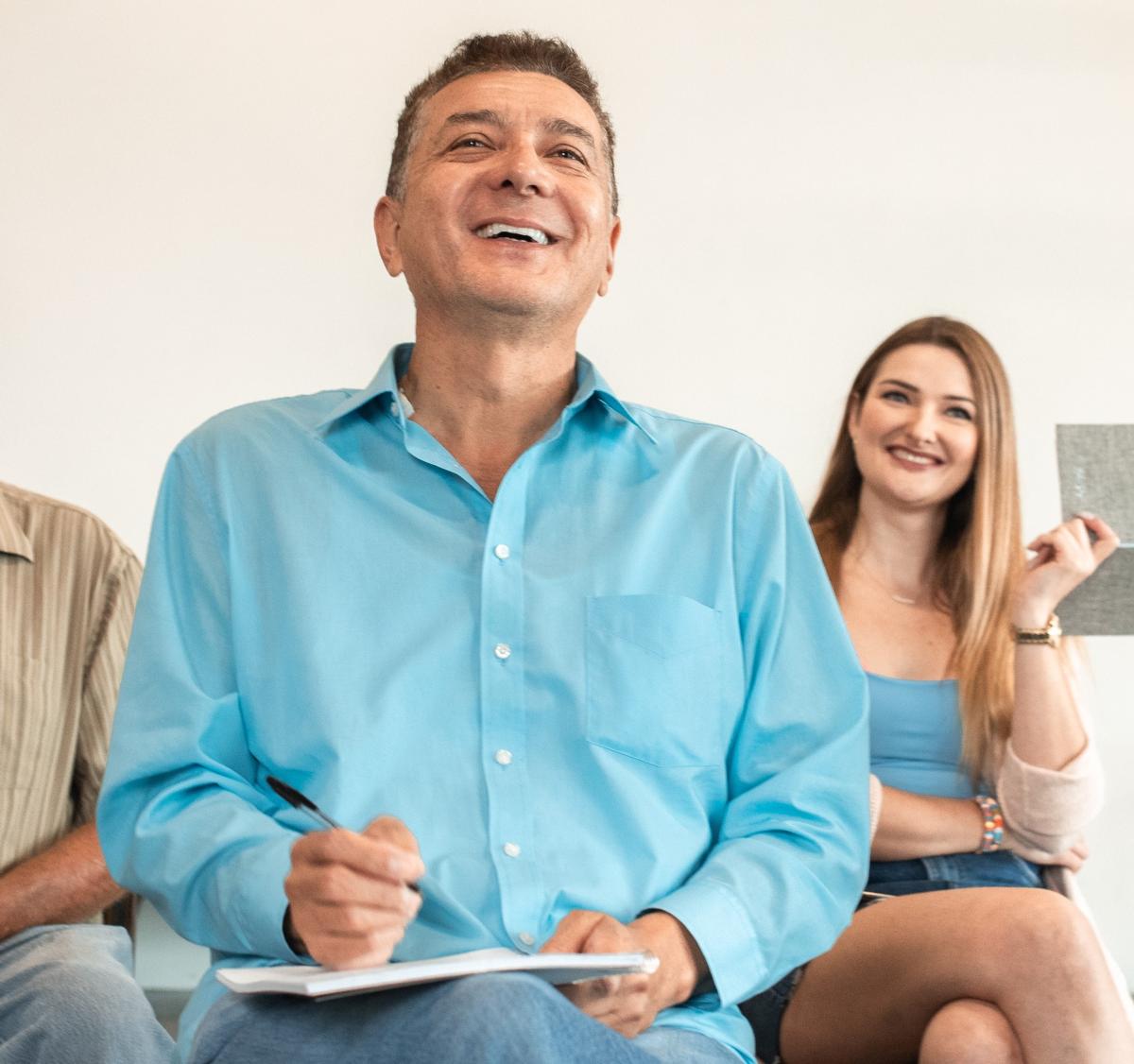 There's a chance join free courses this autumn offering help for those with health conditions to take positive steps on their recovery journey.
More than 30 educational courses are available with the launch of Northamptonshire Healthcare NHS Foundation Trust's Recovery College's new prospectus for the 2023 autumn term.
The courses – which are a mix of face-to-face and online sessions – run from 4 September to 15 December 2023 and are open to anyone over 18 who is an NHFT patient, former NHFT patient who lives in the county, carers, family and friends of patients, members of partner organisations, or NHFT staff. People who have been referred to NHFT by their doctor, but who are currently awaiting treatment, are also eligible to join the courses. (If you do not fit the crietria to join a course, please contact the Recovery College to discuss your interest further).
The courses will also be hosted at new venues as the college branches out further across the county.
The Recovery College NHFT offers a diverse range of adult learning courses on well-being, neurodiversity, mental health, and physical health, as well as workshops on becoming more involved in the community. Learning topics on offer include art and mindfulness, autism, depression awareness and recovery, carers' wellbeing, dementia, and clowning for wellbeing – plus lots more.
This autumn, the 'Hope in Recovery' course is back by popular demand, and two new courses 'Autism and the Sensory Environment', and 'Supporting loved ones with mental illness' are being launched – developed with practitioners and peer trainers.
Nicola Oliver, service manager at NHFT's Recovery College said: "We're very excited to launch our new prospectus for the autumn; we know patients can recover quicker by learning from others who have had similar experiences. They can gain a better understanding of their mental or physical health conditions and regain control over some of their symptoms. We hope people take a look at what courses we offer and enrol on any they feel would be beneficial, and also share the prospectus with family and friends who may also benefit."
More than 1,300 students have enrolled at Recovery College NHFT since it was officially launched more than five years ago, with many saying how the courses have transformed their lives, and made them think more positively.
One Recovery College student said: "I think this is a great resource. I love the ethos of being alongside service users, carers and other staff and learning together."
Another student said of joining a Recovery College course: "It felt like a gift to myself. Thank you!"
One other student said: "The course [I took part in] revealed there was a great diversity of experience among delegates, all of whom, however, seemed united by the common theme of hope for the future, for recovery, and for connection."
View the autumn prospectus at https://sway.office.com/WtHQ0SjSLM2hxnhg?ref=Link&loc=play
All courses are free of charge and can be booked online at NHFT Recovery College Events | Eventbrite
Find out what courses are on offer, and other information about how to register and enrol, at www.nhft.nhs.uk/recovery-college or email recovery.college@nhft.nhs.uk or call 03000 270470 (phone lines are open 9am-4.30pm Monday-Friday).