Occupational Therapists tackle small changes to make a big impact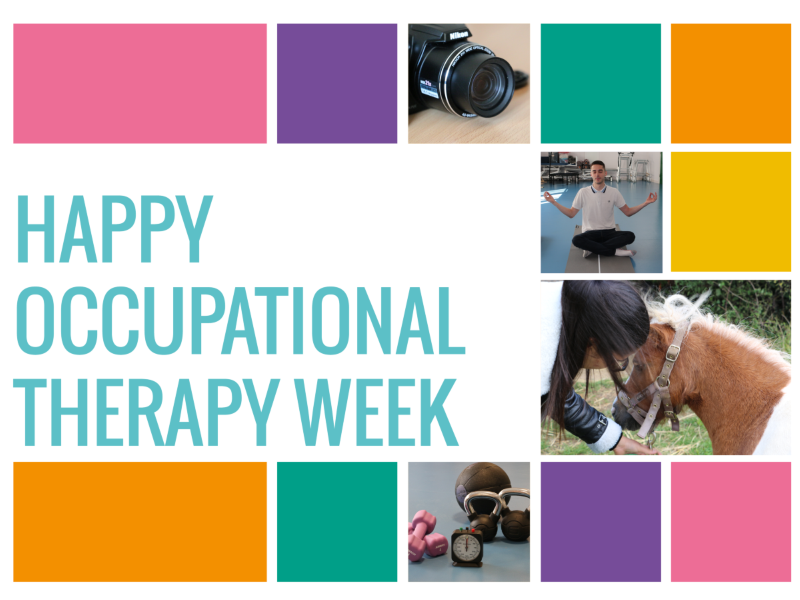 This week Occupational Therapists (OTs) up and down the country were celebrating and raising awareness of their profession and how they make a difference.
Showcasing the best of what OTs do, the theme: Small Change Big Impact explored how they use their skill sets with innovation and creativity to empower and improve the lives of those they come into contact with. From patients and service users to family members and staff, the inclusion of Occupational Therapists into treatment plans provides an added level of support with the main aim of improving independence of the person or people involved.
OTs provide life changing support to people who are managing illness, injuries and a wide range of physical and mental health conditions. Uniquely, they enable people to carry out the activities ('occupations') that they need and want to do as part of their everyday lives which are essential for health, happiness and the feeling of connections to their family, friends and the communities around them.
OTs can make a difference for and with people at any point in their lifespan, taking into consideration physical, psychological, social and environmental needs in order to agree a plan of treatment. By focusing on people's strengths, balancing choice and risk they can help people recover and build new skills to enjoy a full and independent life. This support can make a real difference; giving people a renewed sense of purpose, open up new horizons, and change the way they feel about the future.
"Working alongside people as an occupational therapist to help them live their life and do the things that really matter to them has been a true privilege." (Sarah Wilson, Service Manager)
Northamptonshire Healthcare Foundation Trust has occupational therapists working as part of the multidisciplinary teams within its mental health, learning disability and physical health services which span inpatient beds, community based services, and specialist services such as secured services (prisons).
This week we launched an Occupational Therapy playlist on YouTube which we hope you'll take a few minutes to watch and share with your friends!
******
What is Occupational Therapy?
Occupational therapy is a science degree-based, health and social care profession. Registered occupational therapists are regulated by the Health and care professions council and are one of the 14 professions classed as Allied Health Professions (AHPs) which as a collective forms the third largest workforce in the NHS.
To find out more about what occupational therapists do or how to train as an occupational therapist go to www.rcot.co.uk