How our new patient and public involvement strategy makes a difference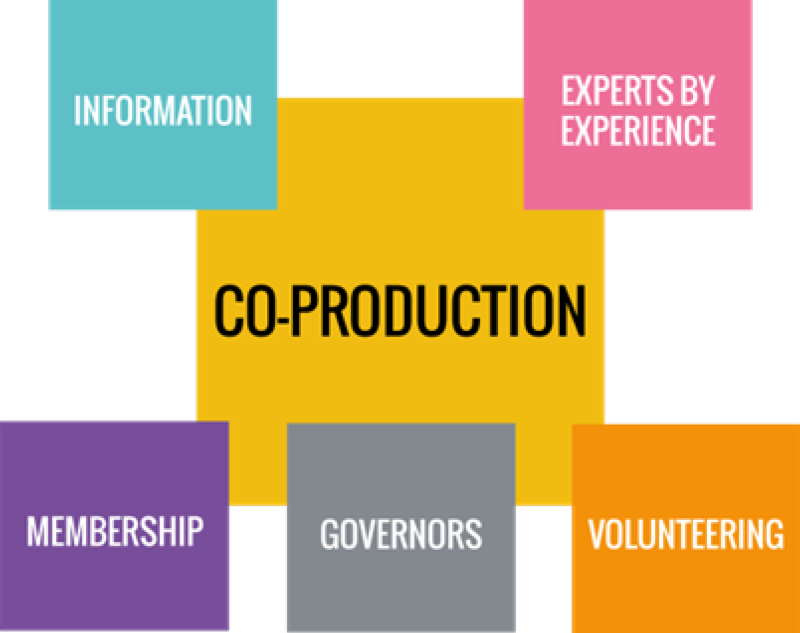 Launching Monday, 1 April 2019 our Involvement, Foundation Trust and Volunteer teams are joining together to make a difference.
Over the last year, the teams have worked with dedication and passion to pull together a new patient and public involvement strategy, where public engagement and co-production are elevated to new heights with a new, stronger foundation base made up of our involvement elements* (find more information at the end of this article).
Working together at Northamptonshire Healthcare NHS Foundation Trust (NHFT) and learning from each other and from our experts by experiences (patients, our service users, and carers) allows us to create, develop and implement change on all different levels such as through services including course development with our Recovery College and recruitment with some of service users sitting on interview panels.
Not only does this empower our experts by experience, our volunteers, our staff and our public community of members and governors to seek and make a difference to their local health mental health and community care provider – it acknowledges the journey that NHFT is on.
Involvement through public engagement and co-production* ensures that experiences are valued and lessons learned and supports NHFT's PRIDE values of putting people first, respect, dedication to equality, diversity and inclusion.
Bringing together three crucial teams who provide invaluable engagement services for all involved with NHFT, alongside those who want to take part, in many ways means a more positive structure where opportunities are identified and maximised.
*More information about the involvement elements
Although 'involvement elements' may seem at first glance a little bit tricky we've pulled an image to showcase what we mean by involvement elements.
By joining the elements together under the heading of co-production this new strategy supports and embodies our Trust PRIDE values. Involvement and co-production is achieved through working together and is at the heart of everything we do. We are so excited for this new adventure and we hope you come along too!
How to found out more:
Interested and want to find out more about this new strategy – email the Foundation Trust office on foundationtrust@nhft.nhs.uk and use the subject line: PPI Strategy or call on 01536 452257
To find out more about the different teams and chances available click here.
Upcoming events to get involved with
NHS Long Term Plan - Healthwatch and Partners Local Engagement - 2 May 2019 9:30am - 3:30pm at the Park Inn, Northampton