Your New Recovery College Prospectus is here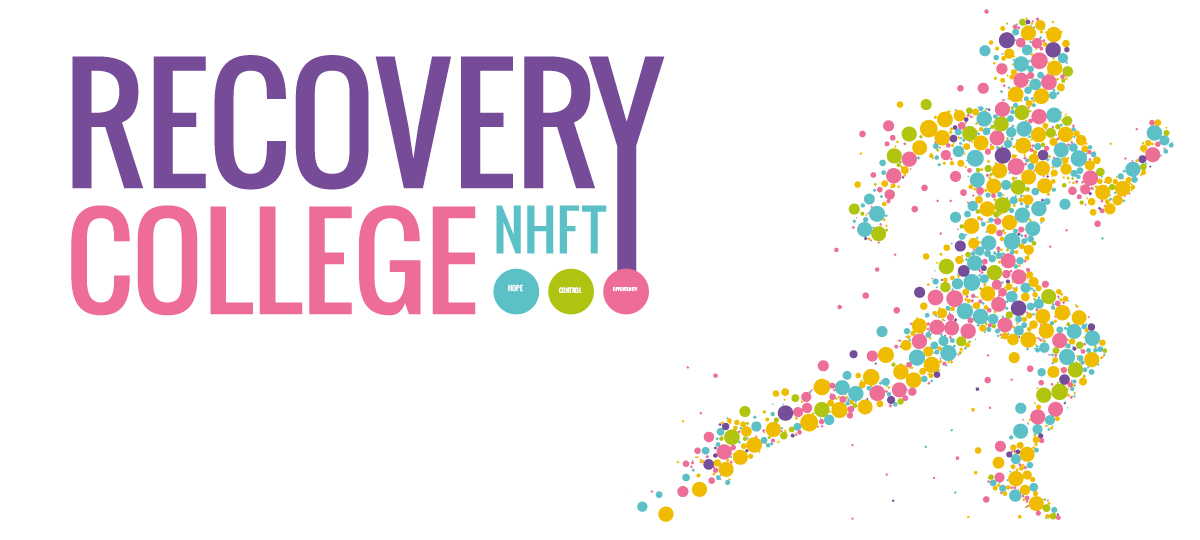 It's here – the Recovery College courses for 2019 / 2020 has arrived and we couldn't be more pleased to share it with you.
Recovery College Course Prospectus 2019 / 20
The Recovery College is open to all current service users who are accessing NHFT services and to those who have accessed our services in the last twelve months.
The Recovery College NHFT offers education courses and workshops based on co-produced and co-delivered learning from both people who have lived experience of mental health difficulties and mental health professionals.
The value of recovering together cannot be understated and that is why we are so excited about the courses we are offering such as Hope in Recovery to Food and Mental Health and Autism Diversity to Spirituality and Mental Health – the team behind the Recovery College NHFT team have been busy planning and organising to bring our service users content that will not only inspire but will offer hope, support control and provide new opportunities.
You can also find information or fill in an enrolment form on the Recovery College website here: www.nhft.nhs.uk/recovery-college or give the team a call on 01604 658815 or email on: recovery.college@nhft.nhs.uk if you've got any questions you need answering.