Trust recruitment day for Intermediate Care and Community/District Nursing in Northamptonshire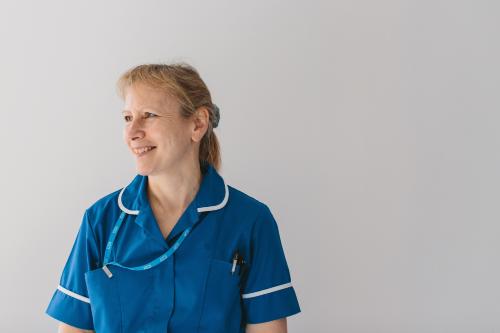 We are holding an Intermediate Care Team and District Nursing Team recruitment day at Highfield Clinical Care Centre (Cliftonville Rd, Northampton, NN1 5BD) on Saturday 29 September between 9am and 5pm.
The day will provide an opportunity for newly qualified, qualified nurses and therapists to come along to the open day and find out more about working within these teams by speaking to members of staff and attending short presentations. There is also the opportunity to be interviewed on the day for roles of interest to you, so please bring along your CV as well as supporting documents.
To take advantage of this opportunity pre-register online for an interview by visiting our current vacancies nursing section at
www.NHFT.work.
Band 5, 6 and 7 roles are available within the Intermediate Care team and Community/District Nursing team:
• Band 7 - £33,222 - £43,041 pa pro rata
• Band 6 - £28,050 - £36,644 pa pro rata
• Band 5 - £23,023 - £29,608 pa pro rata
Band 5 roles also include the opportunity for rotational posts across community nursing intermediate care, community beds and specialist palliative care.
Clinical lead Paula Love said: "We have a number of clinical pathways which support our patients within their own homes. This includes treating and supporting patients with medical needs to remain at home by rapidly responding.
"We also work to rapidly discharge people who reach A&E in both our acute hospitals and facilitate rapid discharge from the main ward areas of our two acute trusts.
"Our patients are our priority and they regularly feedback their positive experience of our service. We strive to support them at their most vulnerable so that they receive quality seamless care, maximising their independence.
"This is an exciting opportunity for dedicated, experienced and highly motivated professionals to join our team to deliver diverse care in an ever challenging, yet rewarding way across Northamptonshire."
Jackie Perkins, Head of Service for Community Nursing said: "This is an exciting opportunity for nurses to join a dedicated, experienced and highly motivated team, who provide high quality, safe, compassionate care for patients in sometimes challenging but always rewarding ways across Northamptonshire.
"The team delivers and supports treatments in partnership with many services providing a multidisciplinary and holistic approach to patients care. Within district nursing, patients and their families/carers always remain our priority and we regularly receive positive feedback from them about our service.
"NHFT is a fantastic organisation to be a part of and this has recently been recognised by the CQC who have rated us Oustanding. We offer a robust individual development plan for all our staff and assist staff to reach their potential."
For more information about the vacancies available please visit
www.nhft.work
go to current vacancies and select the nursing section.