The difference we're making – our journey through 2020 into 2021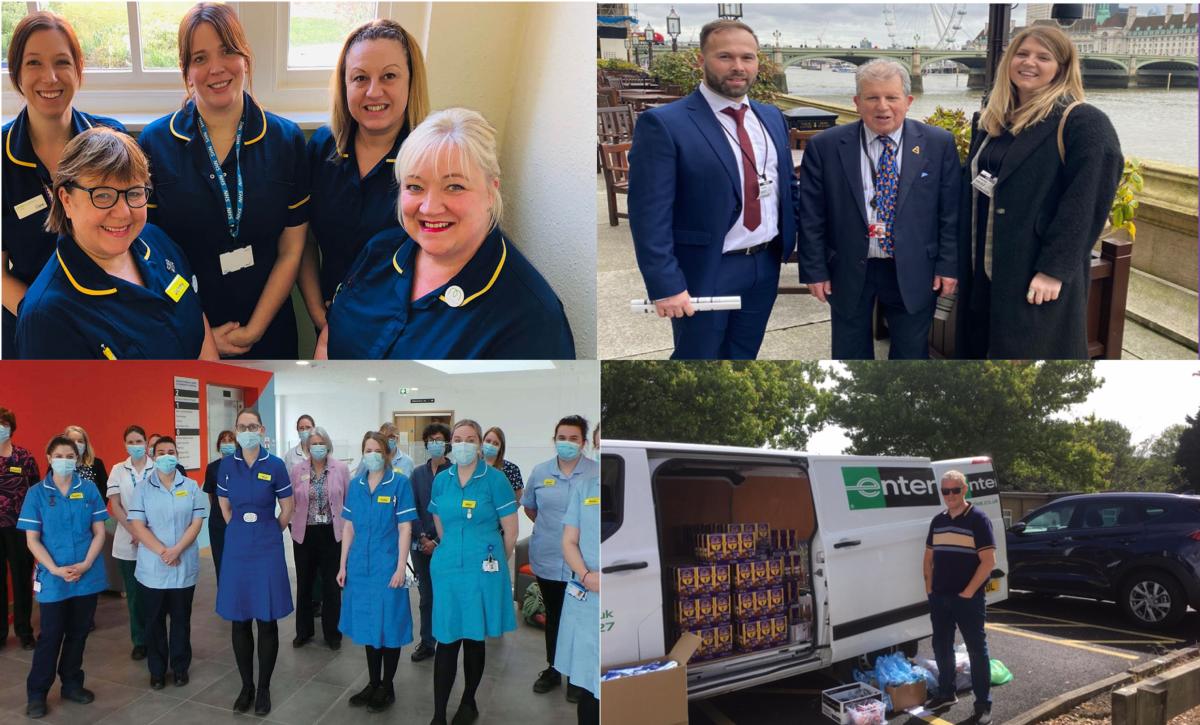 Over the last 18 months, we have all faced a number of challenges and had to embrace new ways of working. We want to take reflect on our journey in 2020 into 2021, celebrating how teamNHFT and our volunteers rose to the changes and adapted so quickly to enable the safety and continued care for our patients, service users and carers.
Despite the uncertainties we have faced this year, truly outstanding work has been going on across the Trust. We deliver many of the NHS services people in Northamptonshire receive in communities, at home, work or in schools. We offer more than 100 services including mental health, community nursing, sexual health and physiotherapy.
We have created a case study booklet which reflects on the difference we're making. Click here to download and view the case study booklet.
This includes colleagues establishing a ward in just three weeks to treat patients from nearby hospitals, galvanising technology to provide care and support to patients across the county, and supporting the delivery of the country's largest mass vaccination programme to name but a few achievements. In April 2020 we launched the 24 hour Mental Health Number, in partnership with MIND, which has received more than 70,000 calls in its first year. It is important to mention these case studies are just a handful of examples of the fantastic and innovative work carried out by all our dedicated staff.
To find out more about the difference we're making and news from across the Trust visit: www.nhft.nhs.uk/updates