Tablets donated to support disabled children and young people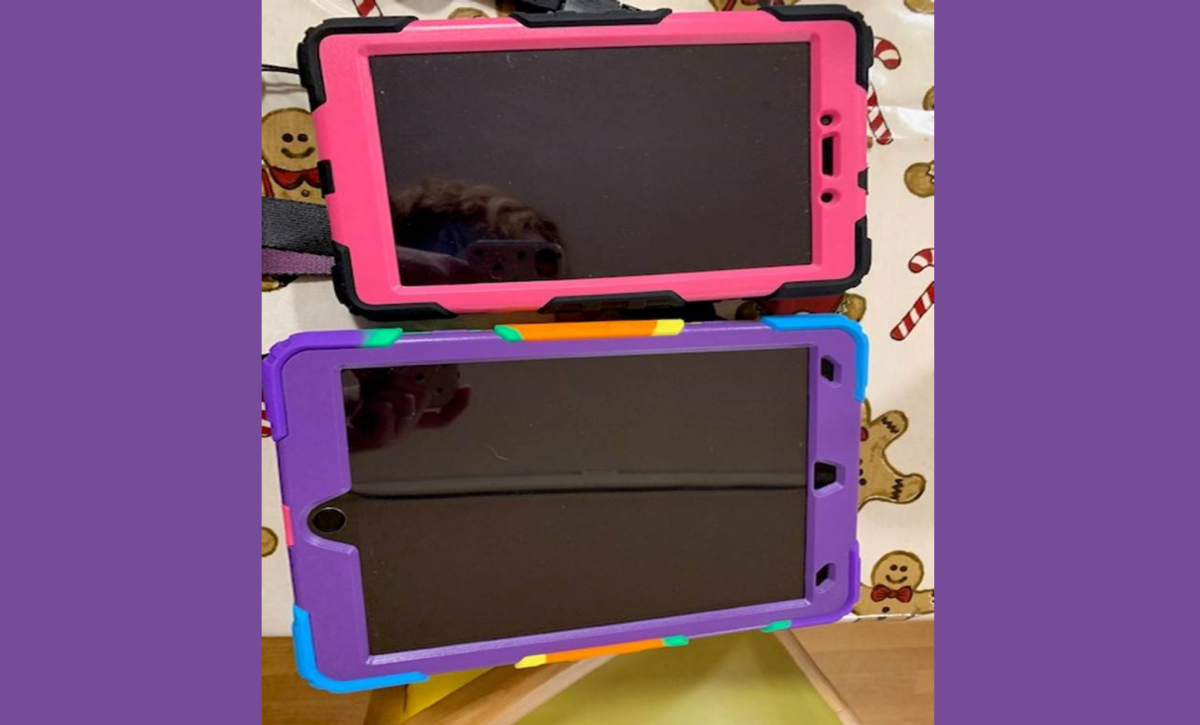 The Squirrels service provides residential care for children with disabilities. Thanks to a kind donation young people will now have access to two new tablets to aid their respite.
Delivered by NHFT, the short breaks for disabled children and young people offers a residential respite facility for children with disabilities who have either a diagnosis of autism, complex health needs and/or complex behaviour. The specialist service provides a structured environment and nursing care, giving parents and carers the opportunity to 'recharge their batteries' in the knowing their child is in a safe, supportive and stimulating environment
Through Northamptonshire Health Charity, which raises funds for and on behalf of NHFT, Chris James from Air Systems very kindly donated two tablets to The Squirrels children's short break centre in Rushden, instead of giving out Christmas cards.
Manager at The Squirrels, Christie Ireson said, "We are very grateful to Chris who decided instead of sending out Christmas cards to make a donation to the squirrels, donated 2 brand new tablets to the squirrels as well as durable and safe covers.
"These tablets have been a fantastic addition to the Squirrels service and the children and young people love using them. They are used for various number of reasons from accessing well-loved games, taking photos of themselves or their favourite activities, accessing and sharing with staff/peers their favourite tv show or songs.
"Most importantly it has allowed us to install communication apps to enable some of the young people who are non-verbal to gain their voice. It has given them some independence and to take control of their care. To be able to make choices, to tell staff what their needs are in a verbal format. It has opened up so many avenues for some young people and its greatly valued by the young people but also the staff to be able to support the young people with this."
Northamptonshire Health Charity is the registered charity for Kettering and Northampton General Hospitals and Northamptonshire Healthcare NHS Foundation Trust. There are a number of ways you can raise funds for your colleagues, a service or the charity's general fund by taking part in fundraisers or hosting your own. To find out more head to: www.northamptonshirehealthcharity.co.uk