Northamptonshire Healthcare nurses support COVID-19 vaccination programme to housebound service users and in-patients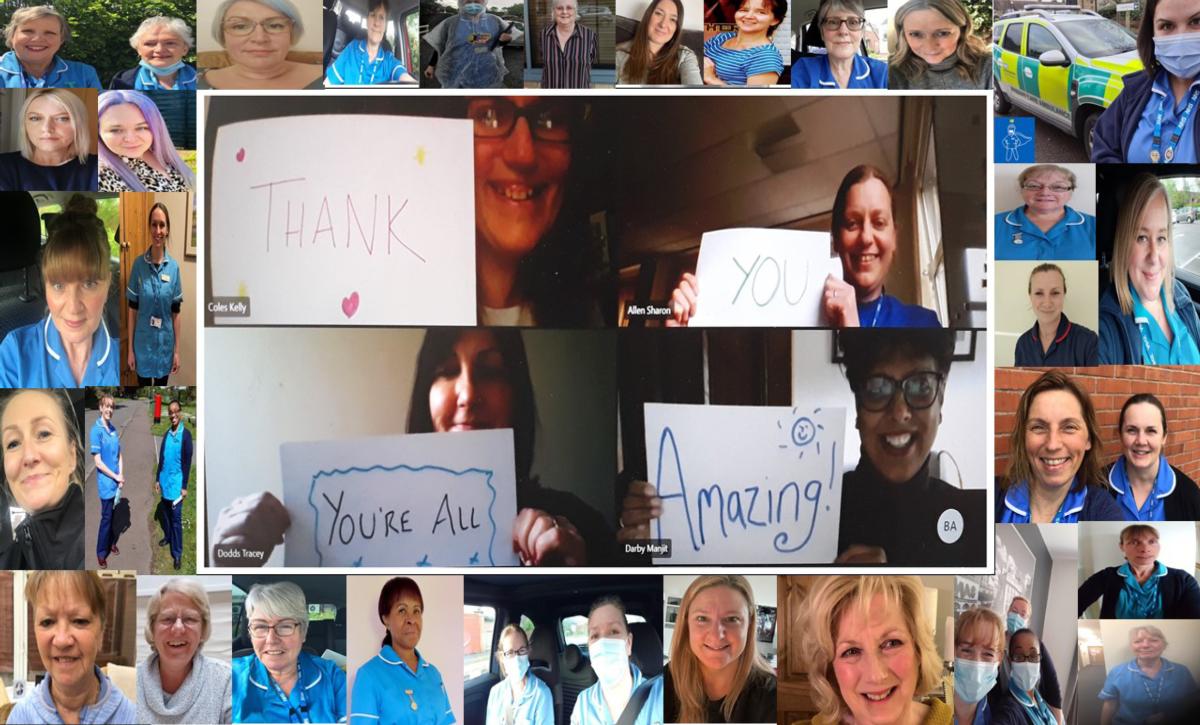 As part of the largest vaccination roll-out our country has ever seen, it is essential that everyone has access to the COVID-19 vaccine in order to protect themselves.
Many people in Northamptonshire will be classed as being 'housebound', whether this is due to ill health or age – it is vital that these patients and service users received their vaccination.
Over the last six months colleagues from NHFT have been working with Northamptonshire Clinical Commissioning Group (NCCG) to visit patients in their homes and administer the vaccine.
Sharon Allen and Kelly Coles at NHFT have been supporting the delivery of the household vaccine programme, coordinating the project. The team commenced the programme in January 2021, starting with a list of names and telephone numbers of NHFT staff from a variety of backgrounds, who were keen to be involved.
Sharon, Pre-Registration Pathway and NMP Lead at NHFT, said: "Everyone stepped up, volunteered and went above and beyond. Some worked throughout their annual leave, others did this in addition to their current jobs, some did this despite being retired but the biggest motivator of all was to work with others and help fight against the pandemic.
"Kelly and I had the pleasure of providing the logistical support, supporting and developing the programme. Working with colleagues across NHFT and NCCG we helped to achieve the national deadline for vaccinating care homes and vaccinated over 3600 patients housebound patients over a six month period.
"Alongside vaccinating housebound patients, in February 2021, we were asked to help vaccinate inpatients across NHFT, by providing a roving team working out of the Vaccination Centre. Our team of four provided the vaccine to inpatients across 6 sites in Northamptonshire, working closely with ward staff to engage, offer and assess patient suitability, determine consent and allow the team a safe area to vaccinate. By working collaboratively with staff from across NHFT in-patient care we were able to administer 220 first doses and 131 second doses in four months.
"By working collaboratively with both NHFT and NCCG staff we have seen the impact of the collective values health and social care staff upholds and show that we are all in this together."
Now that all housebound patients have received their first and second vaccines and the programme has finished, all staff have returned to their usual roles, continuing to provide outstanding and compassionate care.
The vaccination programme continues to be delivered from sites across Northamptonshire. Everyone aged 18 and above is now eligible for the vaccine so if you haven't yet received your jab you can either contact your GP practice, call 119 or visit www.nhs.uk/covidvaccine to book an appointment.