Going the extra mile to raise funds for N-step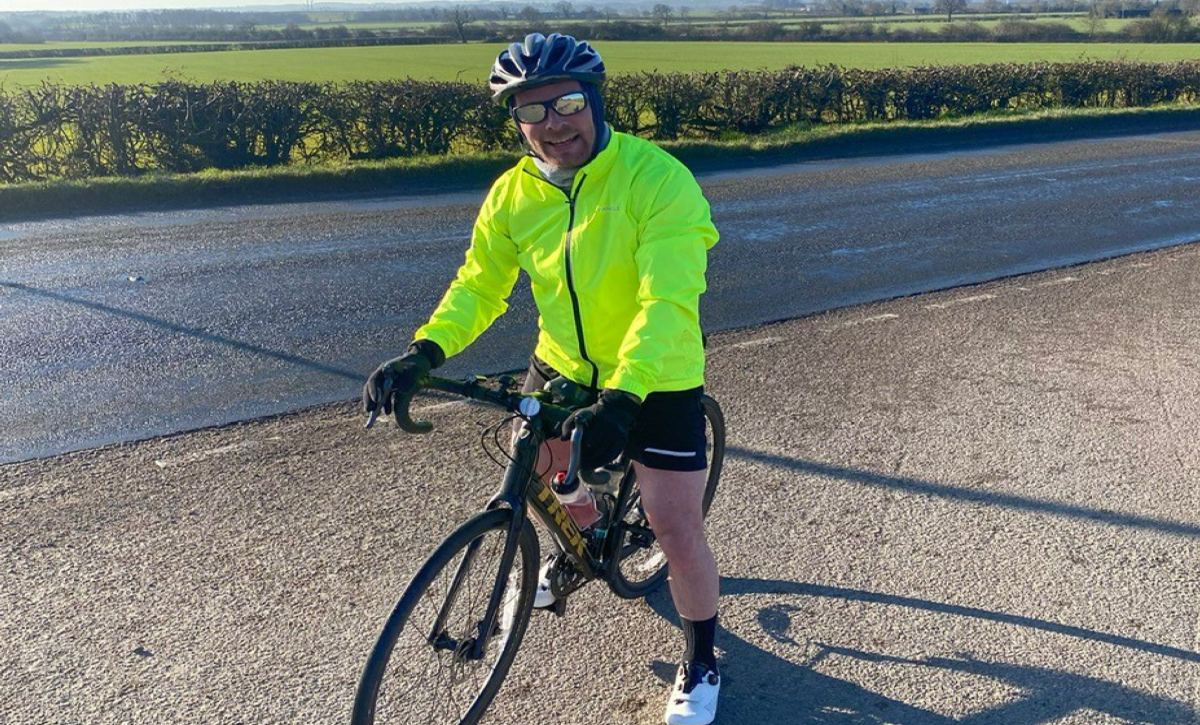 Having completed the London marathon in 2019 and raising nearly £3,000 for the N-Step service at Northamptonshire Healthcare NHS Foundation Trust (NHFT), Ash Rogers is now taking on his next fundraising challenge at the end of May - RideLondon.
RideLondon is a 100-mile cycle challenge which starts on the Victoria Embankment in central London, progressing through the neighbouring Essex countryside before returning to central London to finish on the iconic Tower Bridge.
Ash is fundraising for the Northamptonshire Health Charity, which supports fundraising for NHFT, and Kettering & Northampton General Hospitals. The charity provides support and funds for the Trust's colleagues and patients.
On discussing his fundraising efforts, Ash said "I will admit that I am not much of a cyclist, but I am excited for the challenge and to raise vital funds for this fantastic service. I am training each week and have recently purchased a new racing bike to support my new regime."
N-STEP is a countywide service which provides early intervention and delivers low dose anti-psychotic medication, psycho-education, medication management, cognitive behavioural therapy, family intervention and relapse prevention for people experiencing their first episode of psychosis.
Ash is hoping to raise £1,000 towards the development of sport and physical health interventions which the service is aiming to develop and offer to people.
The money will support patients within the service. Rowena Rogers, Ash's Wife who is a Community Mental Health Nurse for N-Step, told us how the funds will make a difference. "As a service we are always being creative and including patients in their recovery. These funds will be used to facilitate tailored activities and interventions to promote recovery including sports equipment, sport activities run in the community, gym access, music and arts activities."
For more information about Ash's challenge and to sponsor him, please go to: www.justgiving.com/fundraising/ashley-rogers13