Developing psychologists within our secured services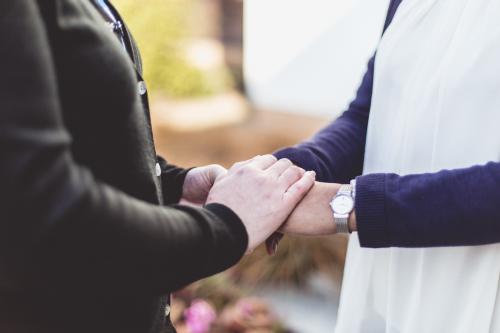 NHFT is committed to providing training and development opportunities for colleagues across the Trust, and is currently rating as Outstanding by the Care Quality Commissioning group (CQC).
Cellyn Posadas provides psychological support for residents within secured services at HMP Onley, Northamptonshire as an Assistant Psychologist. Having joined TeamNHFT in July 2020, the Trust is delighted to be able to support Cellyn to complete her doctorate in Psychology at the University of Birmingham.
Cellyn said: "The course will allow me to develop the right set of skills, knowledge and experience to be able to practice as a qualified forensic and clinical psychologist. I will be able to work with complexity and also deliver training to staff. Once I have qualified, I will continue working in NHFT and I will have experience of working from a grassroots level, giving me a wider understanding of the Trust, my colleagues and my role.
"I received support from the Secured Services, but especially my supervisors Jenika Patel and Sunil Lad, who listened to me, and believed in my skills and experiences."
After completing her undergraduate degree in 2014 in BSc Psychology with Greenwich University, Cellyn begun her carer within a specialist community CAMHS team alongside an inpatient unit for high risk young people with complex needs in the West Midlands area. This experience developed her interest in the forensic setting and led Cellyn to joining TeamNHFT.
Anthony Blades, Assistant Director, Specialist & Secured Services at NHFT, said: "We are incredibly proud to be able to support Cellyn in obtaining her doctorate in Psychology. We are committed to investing and developing our team.
"There is a lack of representation from black and minority ethnic groups within the psychology profession, and this will enable improved representation within secured services, enabling us to better serve the community and to bring more diversity into leadership positions within the Trust"
Our outstanding, award-winning secured services teams are committed to making a difference to the people they work with every day. Why not join them and bring your own healthcare skills and experience to a secure environment? Our secured services healthcare teams are small communities that provide a range of services from physical to mental health.
To find out more visit: www.nhft.nhs.uk/workinsecured