Armistice and Remembrance with teamNHFT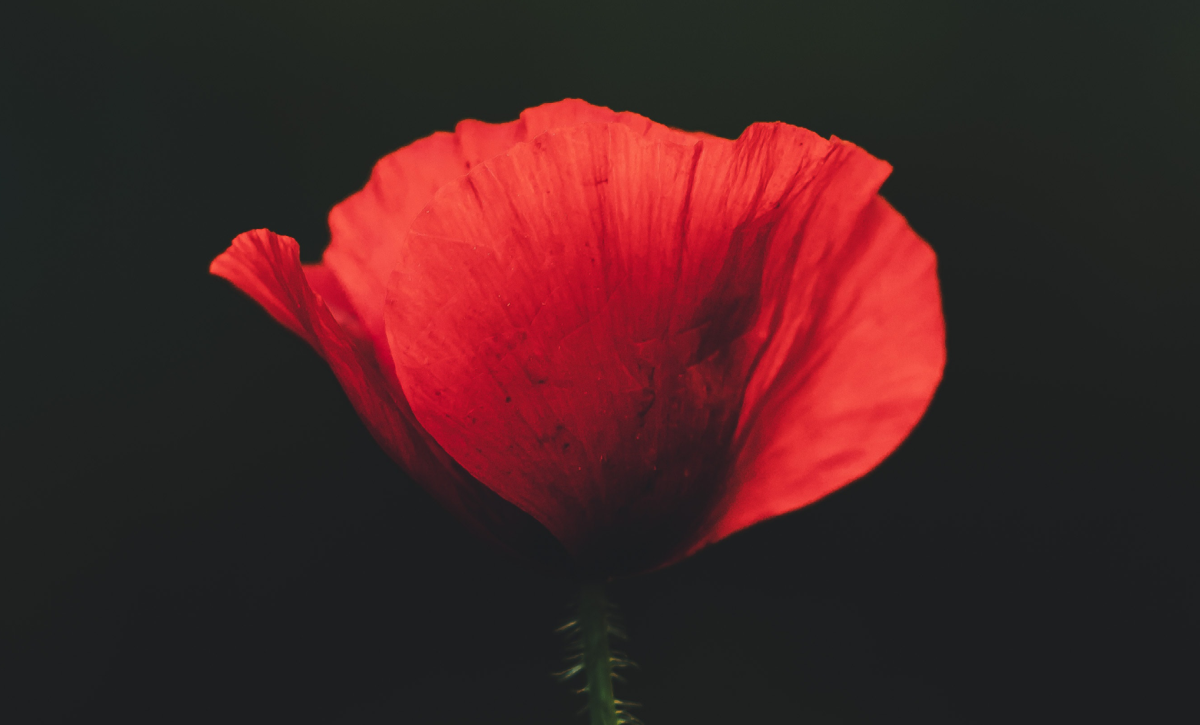 Remembrance Week is underway, and Armistice Day today (11 November) is a reminder of the importance of reflecting and remembering the sacrifice that was made by so many all those years ago, as well as those lost in more recent conflicts.
For many of our workforce today, the horrors of World War One and indeed World War Two are a generation (or more) too far away to comprehend the true impact of such sustained periods of warfare. Despite the tragic stories that we hear or that we see, it is difficult to put into perspective the horrors and heroics that were experienced by so many. It may feel a lifetime ago, but the importance of continuing to honour those who laid down their lives for their country, and for their families, is not something we should never forget.
For generations today, the troubles in Afghanistan are more familiar, and for many of us with links to the armed forces, and family members who continue to serve, it is perhaps the most recent reminder of the sacrifices made my our armed forces. When the images and videos made their way out of Afghanistan this year and on to the global stage as troops left, and people tried to leave, we remember the sacrifices laid down by our service men and women, the years of dedicated service to the Afghan communities and we think of the civilians left behind.
Our veterans and serving members of staff, as well as their families, both within our Northamptonshire community and beyond are an incredible asset to us here at NHFT. Their dedication, discipline, and passion for the work they do is rivalled by their sense of patriotism.
David Harrison, a veteran and teamNHFT Organisational Development Facilitator, said: "Remembrance Day is so important to me and my family as it allows me time to reflect and be OK with my sadness. I reflect on my own 22-year service in the army and those colleagues, friends, brothers, and sisters who paid the ultimate sacrifice and it's my time to ensure I am doing my best in their names. It's also time to reflect on my Great Grandad Pte 1769 Luke Harrison who volunteered and was killed by a sniper in Ypres in France 26 April 1915 his name is etched on the Menin Gate memorial and St Helen's Pilkingtons role of honour. Lest we forget."
At NHFT we work to support our reservists, our veterans, and their families to give them the time and flexibility they need to create a space for the service that they undertake. We are incredibly grateful to them and for all they do for us and we want to ensure we do our part. From being part of the Armed Forces Covenant and achieving Gold standard to consistently trying to evolve our human resources policies to support our armed forces community in more ways, we strive to make a difference.
Armistice Day and Remembrance Sunday are indeed about remembering the past, but they also help us to focus on our future and the lessons we can learn. We are very fortunate to be involved in the remembrance events happening in Kettering, with our very own Royal Navy WRN Anne Linsell laying a wreath this coming weekend.
Anne explained: "Being a veteran of the Royal Navy and coming from military family, Remembrance Day has always been important to me to take time to reflect on the past sacrifices and those still suffering. Although my service was a long time ago being asked to represent NHFT, for me also acknowledges the losses and impact of more recent times and the continuing importance and support that we give as an employer to veterans and their families."
We hope you will join in with the 2-minute silence at 11am to mark Armistice Day and with events running across our county over this coming weekend.
Where can I find out more about Remembrance Week?
If you want to find out more about Armistice Day or Remembering Sunday, we have pulled together some information which you might find useful, as well as some local opportunities that our county is taking part in.
British Legion – What is Armistice Day?
Army: Remembrance Sunday information
Government guidance on Remembrance Sunday and COVID-19
North Northamptonshire Armistice and Remembrance Sunday updates
Northampton Remembrance Sunday
Veteran, reservist, and family support
There are many ways to gain mental wellbeing support for serving personnel, reservists and their families including the following:
Operation Courage is an NHS mental health service which aims to help those leaving the military, reservists, veterans, and families. They can help with a range of support including crisis treatment, accessing local services and third sector services and also recognising and treating early signs of mental health problems.
Northamptonshire Mental Health Number can help you get local support and identify the services you need. A 24/7 support phone line the navigators at the Mental Health Number will help you identify services both in the NHS and externally that could help.
Combat Stress is a charity for veteran's mental health. Although they do not deal with crisis situations, they have supported many veterans in-person, by phone and online. They have a 24 hour helpline and online self-help.
Samaritans offer 24/7 support 365 days a year – a free support phone line 116 123 they are on hand to offer support with no pressure and no judgement.