Baby Loss Awareness Week: Maternal Mental Health Support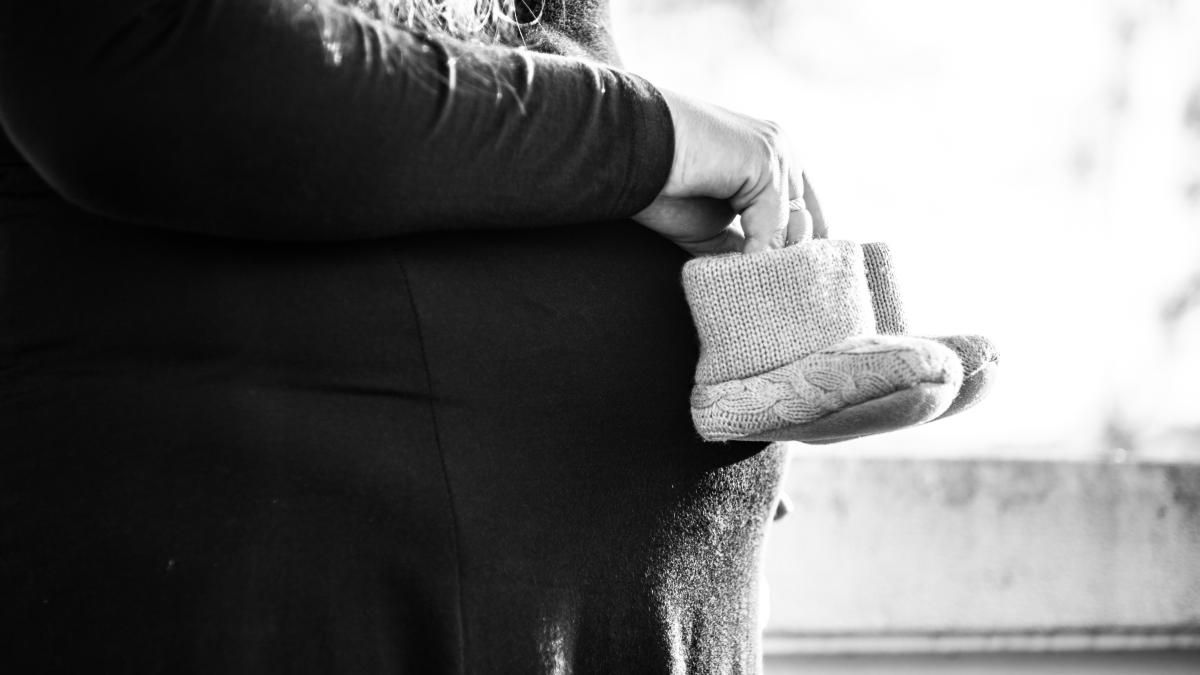 Sadly, 1 in 4 families lose their baby during pregnancy, birth or shortly after birth. For many people, grief comes in stages. Grieving is unique to each person and will be experienced in different ways.
Some will have had a baby loss experience and not have been able to discuss this, some are not sure where to turn for support and there are many more people who know someone affected but don't know how to talk to them about it or where to signpost them to for help.
Northamptonshire Healthcare Foundation Trust's Maternal Mental Health Service are joining SANDS (Stillbirth and Neonatal Death Society), MIND, and Kettering and Northampton General Hospitals to raise awareness and offer support during this year's Baby Loss Awareness Week running from 9-15 October.
On Wednesday 12 October, NHFT's Maternal Mental Health Team, SANDS and specialist bereavement midwives will be in the Grosvenor Centre pop up shop delivering free workshops raising awareness of baby loss.
In the morning, SANDS will be delivering a presentation on "Supporting and Talking about Loss" from 10.30-11.30am. (Click here to register)
This will be followed by a session from 12.30-13.30pm on "Pregnancy after Loss" by the Maternal Mental Health service and bereavement Midwives. (Click here to register)
The teams will be on the 1st Floor, The Gathering Space (opposite Claire's Accessories), Grosvenor Shopping Centre, Northampton, NN1 2EW, from 9am to 4pm so do pop along and speak to them either side of these sessions.
Throughout Baby Loss Awareness Week, the Maternal Mental Health Team will also be delivering community drop-in sessions across the county to raise awareness of support available and the services they offer.
Monday 10 October - Rushden Library, 9.30am - 11.30am
Tuesday 11 October - Oundle Library, 9.30am - 11.30am
Thursday 13 October - Corby Library, 9.30am - 11.30am
Anne Rackham, Director of Mental Health Services at NHFT said: "We are delighted to be working in partnership with experts from specialist charities and our acute hospital midwife colleagues to be able to support members of the public during this year's baby loss awareness week.
"The events planned on 12 October give members of the public a unique opportunity to hear from specialists from a range of local services together in one place.
"One in eight pregnancies end in miscarriage and many others will sadly experience loss of a baby, which can leave parents and families grieving and unsure where to turn or when to seek help.
"Our Maternal mental health service provides support to those who are experiencing prolonged or intense mental health symptoms because of baby loss. If you or someone you know is struggling with any of these issues in the 12 months after experiencing a loss, I would recommend that they patients talk to their GP, midwife or other medical professional and ask to be referred to our maternal mental health service".
Grieving is a normal reaction to a loss. Even after a long period of time, many people grow to manage the feelings that come with grieving. However, some people need support with their mental health, particularly when the symptoms of grief:
feel continuous and become harder to cope with over time
become so intense and overwhelming that they significantly impact your day-to-day living
cause an individual to experience symptoms including PTSD and /or severe depression
If you or someone you know is experiencing these symptoms, speak to your midwife, health visitor, GP or mental health service who can refer you to the Maternal mental health service. The service supports women who are experiencing mental health conditions arising from loss and referrals can be made up to 12 months after loss.
For more details, visit: www.nhft.nhs.uk/maternalmh