Celebrating NHS staff and our communities this Thank You Day and NHS Birthday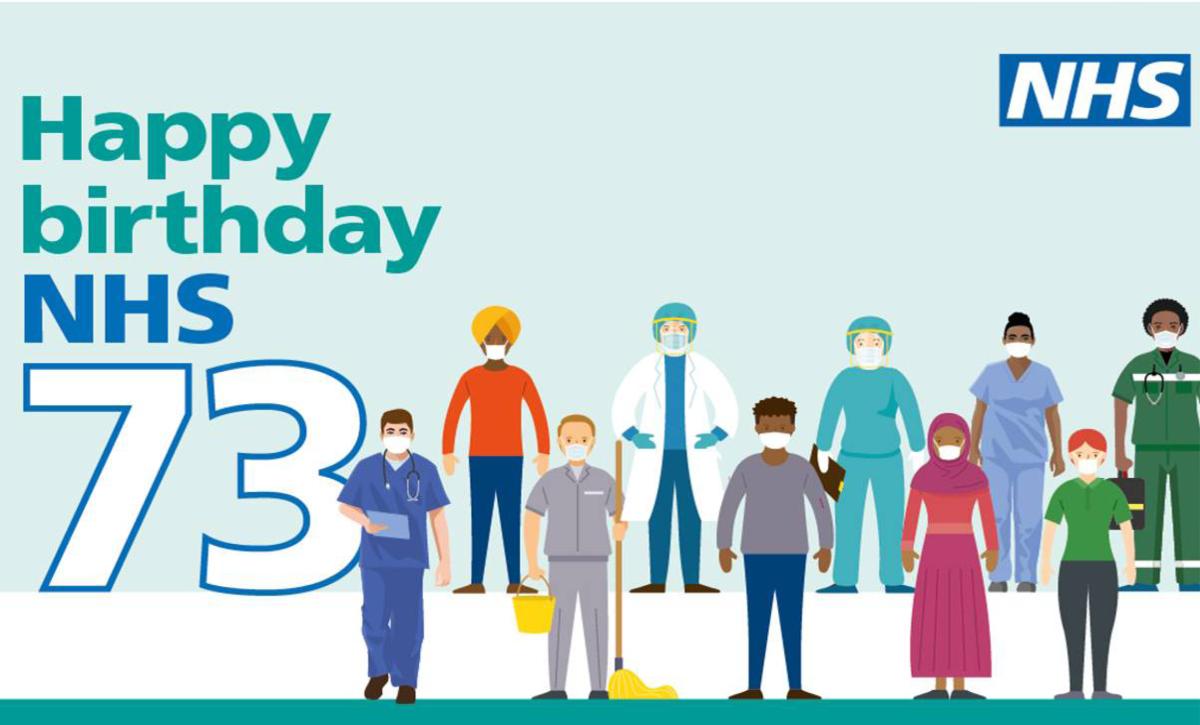 After a hard 18 months, we've all got someone to say thank you to. Whether it's our family, friends or work colleagues for keeping us going, to the neighbours for checking we were okay, the delivery drivers who kept food on the shelves, the volunteers who helped get the vaccine out, or the kids for learning from home – we want to get together to say thanks to them all.
Sunday 4 July is Thank You Day, and we're joining our partner organisations across Northamptonshire to say thank you to those who supported NHFT staff and public sector colleagues throughout the pandemic.
You may also want to get involved in Thank You Day by taking the time to thank those that have helped and supported you during the pandemic. If you would like to say thank you our teams, volunteers or colleagues – you can provide your comments through IWantGreatCare, click here to find out more. Children can join in too by completing a special children's colouring card – click here to download the thank you e-card and children's colouring card. For more information about Thank You Day, visit: www.thankyouday.org.uk
Angela Hillery, Chief Executive of NHFT, said: "Thank you Day and the NHS Birthday provide us with an opportunity to reflect on the last 18 months. NHS colleagues across the country have received overwhelming support from our communities, and this is our opportunity to say thank you. Everyone has made sacrifices and experienced difficulties, but this period has shown that we are stronger together. To all of the workers, pupils, and people across Northamptonshire – thank you for the difference you've made."
To carry on our celebrations, on Monday 5 July, people across the country will mark the 73rd birthday of our NHS. This is a significant annual event to recognise the vital importance of the NHS, and the difference all NHS colleagues make every day for patients and service users.
Across the country people will be joining a nation-wide tea party to celebrate the NHS birthday. Northamptonshire Health Charity is hosting a number of events to fundraise on the NHS birthday – click here to find out more.