A community within four walls - an innovative integrated care system for patients in the prison service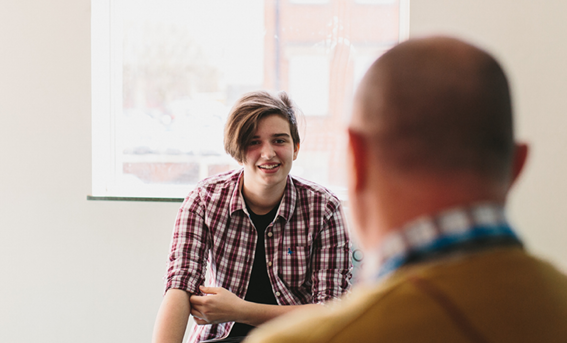 Northamptonshire Healthcare NHS Foundation Trust (NHFT) is a long-term partner of iWantGreatCare (iWGC) and uses iWGC across all its mental health and community services to listen to what service users are saying and use this insight to make quality improvements and build a 'patient first' culture within the organisation.
NHFT provides healthcare services in prisons across the county and beyond, which presents with its own unique challenges of working in a secured environment. ‍
Most prisons are non-digital environments which can make it difficult to collate feedback from both staff and residents; avoiding residents' fatigue from repetitious form filling.

To address form filling fatigue, administrators went through every clinic attendance each week to select two patients at random to send the patient form to; thereby ensuring a rotational freshness of feedback. To address the concern of evidential feedback, a system was developed of 'You said – We did':
You said: We can only access basic medication at certain times.
We did: Provided easy and timely access to certain over-the-counter medications without the need for additional restrictions.
Colleagues began receiving regular feedback, making it clear they were being listened to, which in turn helped to build the framework of trust across the patient community.
Katie Bates, Head of Specialist and Secured Services – Cambridgeshire at NHFT, added: "The commitment to develop effective collaboration between patients, prison and NHFT colleagues is a fundamental principle of our Trauma Informed culture. By maximising therapeutic dynamics between staff and patients, positive outcomes are improved which has solidified the value of our partnership approach within specialist and secured services.
"By proactively seeking constructive feedback, patients are encouraged and practically supported to take responsibility and autonomy over their own health and wellbeing."
The lessons we have learnt within our IWGC journey relate to themes that are highly transferrable into the wider healthcare community – principally, that patients want to be meaningfully involved with the development and delivery of services, even with the challenges of being in an environment where their choices are highly restricted."

By building positive relationships between the staff and residents there has been a reduction in disruptive event across the secured services.
‍Craig Nethercott, Deputy Governing Governor, HMP Whitemoor, said: "I have been very impressed with the 'iWantGreatCare' initiative at HMP Whitemoor. The collaboration between NHFT and the prison has improved directly as a result and impacted on the quality of care provided to residents."
Click here to find out more I Want Great Care and the difference this makes to our services.