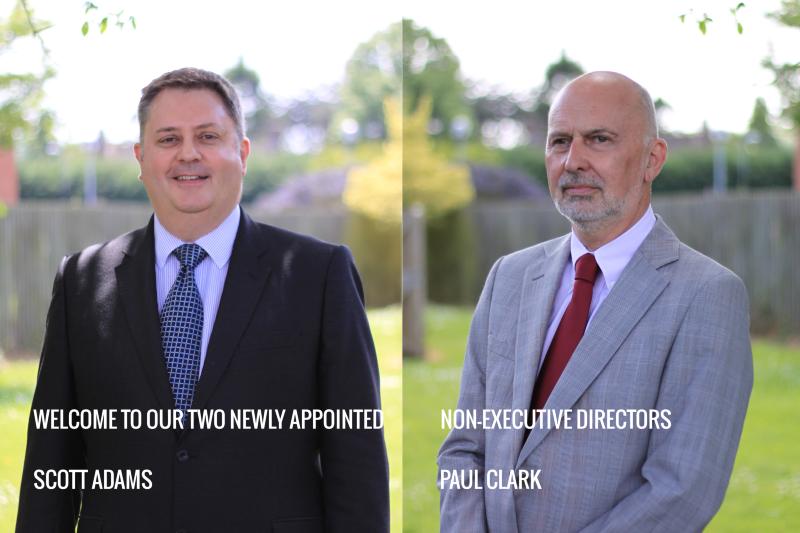 We are pleased to announce the appointment of Scott Adams and Paul Clark to Non-Executive Directors of the Trust. Both Scott and Paul joined NHFT on 8 May 2017 following the resignations of Bruce Minty, Non-Executive Director and Jane Carr, Associate Non-Executive Director.
Scott has worked for British Telecom (BT) for 19 years at senior managerial and director level and has experience in delivering transformational growth programmes. His role at BT is also aligned to the NHS and local government care providers.
Paul has more than 40 years' experience of front line social care services, with 20 of these at Director and senior management level. Furthermore, Paul has held a number of advisory positions at national government level in policy development and service inspection globally and in the UK.
Scott and Paul's appointment was agreed by the Trust's Council of Governors at its full council meeting on 4 May 2017 following the recommendation of appointment from the Council of Governors Remuneration and Nomination Committee.
Crishni Waring, NHFT Chair said: "We are delighted to welcome Scott and Paul to NHFT and look forward to working with them and using their strong experience of the world of commerce, insight into new technologies, bid development, social care and inspection regimes. As a Trust we have a clear vision and set of values which were recognised in our CQC inspection earlier this year, resulting in our overall rating of GOOD. Both Scott and Paul have a strong values base which aligns to NHFT's and we believe they will make a positive contribution in our journey towards becoming an Outstanding organisation."
Scott said: "I am looking forward to working with NHFT; I believe my skills and attributes blend the best of private sector business disciplines with a respect and knowledge of the achievements and challenges facing the NHS. By joining NHFT I want to use this opportunity to make a contribution."
Scott lives in Northampton with his family and his interests are coaching rugby, current affairs and walking with his family's pet dogs.
Paul said: "I too am looking forward to working with the Trust and contributing to the local community. My experience of working in frontline social services as well as national government level in policy development and service inspections will be of great benefit to the role of Non-Executive Director."
Paul is semi-retired and also lives locally, just across the Northamptonshire border with his family and his interests are motorsport, 20th century contemporary art, music and travel.
Non-Executive Directors provide an independent perspective at Board level. They bring their particular experience and knowledge to enable scrutiny, constructive challenge, effective decision making and improved outcomes for patients, carers and families. They hold the Executive Directors to account for the performance of the organisation.