Northamptonshire: the best of both worlds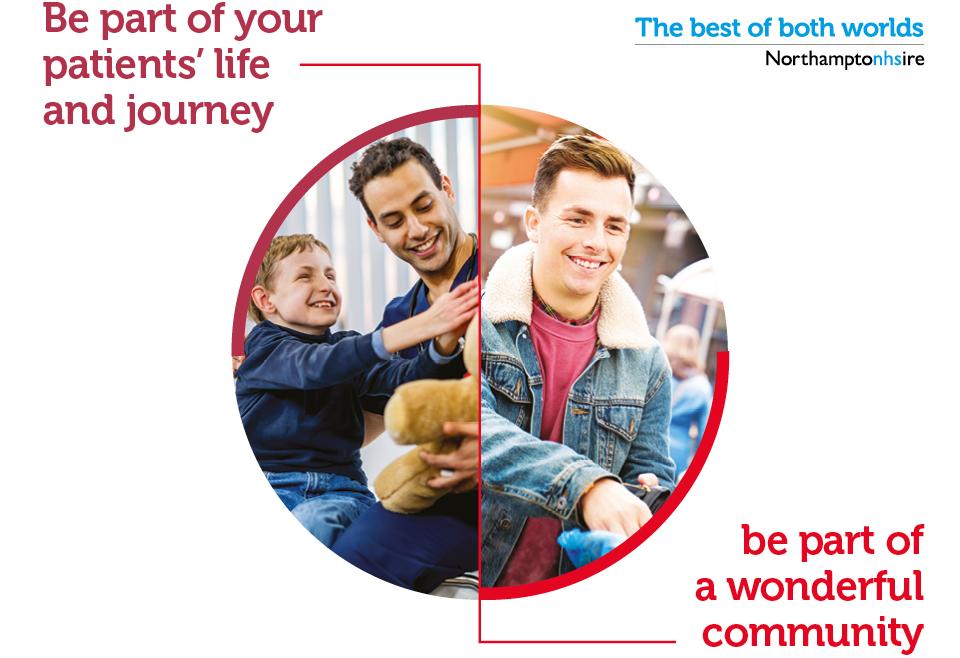 Are you a doctor, nurse or AHP looking for your next career move? Northamptonshire can offer you a great career and a great life.
5 great reasons to come to Northamptonshire for the lifestyle:
Housing Reasonably priced property to suit all budgets and sizes
Countryside Beautiful country villages, stunning walks and outdoor activities
Location Just one hour from London, Oxford and Birmingham
Entertainment Great theatres, cinemas, pubs, restaurants and museums – all within easy reach
Sports Brilliant for sports fans, boasting Silverstone, Santa Pod, Towcester racecourse, Northampton Saints rugby and a great county cricket team.
Find our more on the Best of Both Worlds website
About the campaign
Best of Both Worlds is a first of its kind recruitment campaign launched between four leading NHS healthcare providers Northamptonshire in partnership with the University of Northampton to attract doctors and nurses to relocate to live and work in Northamptonshire.
The campaign aims to put Northampton, Kettering and Northamptonshire firmly on the map as a top destination for new and experienced medical and nursing professionals to develop their careers. Rather than competing for talent, 'The Best of Both Worlds' unites Northamptonshire Healthcare NHS Foundation Trust, the University of Northampton, Northampton General Hospital, Kettering General Hospital and St Andrew's Healthcare, a leading charity providing specialist mental healthcare in a joint bid to address their recruitment needs.