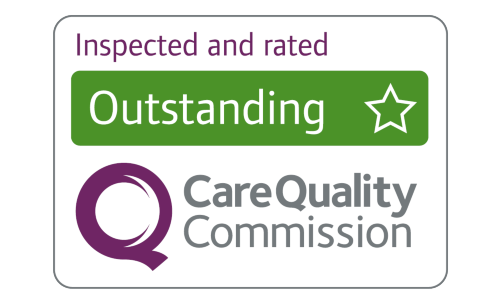 The CQC has been and gone, and we are still spinning from the fantastic news that we are OUTSTANDING.
The validation this CQC rating has given our Trust, has been embodied by the wonderful feedback we have received on our digital platforms.
With over 80,000 organic impressions across our social media platforms on Thursday, August 18, the announcement created excitement, celebration and a wave of positivity from service users, patients, carers, families, staff and partners alike.
Being rated as outstanding for our: "sustainability of good quality care across the whole Trust as a whole,"(CQC Report, 2018) has nationally acknowledged the hard working, dedicated and difference that our staff continue to make each and every day.
Knowing that our staff always give their all, we wanted to continue the celebrations of this landmark occasion in NHFT's history and pull out some of our favourite social media celebratory quotes and thanks yous' to show to you how important and integral living our mission is to your colleagues, the rest of the Northants community and to our national partners.