More on your mind than just Christmas?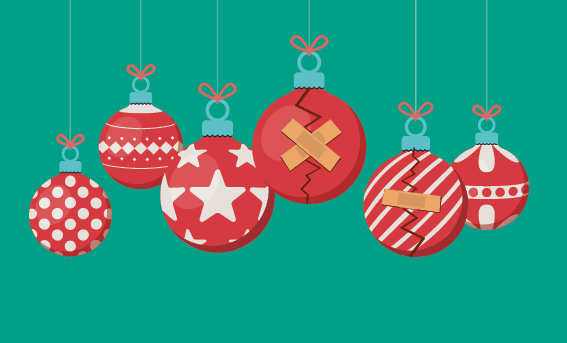 Yes, that's right we are doing our very first article about Christmas but all with good reason! Not everyone has a holly-jolly Christmas and we want to make sure you know where to contact us for support if you, a loved one, friend or colleague needs it over this festive period.
As we are fast approaching Christmas, we know this time of year isn't filled with joy and laughter for everyone. In fact, it can be quite lonely or stressful and can lead to feeling low in mood, anxious about money and going out or stressed with the thought of having to prepare for this time of year.
Over the upcoming weeks our Changing Minds IAPT team will be sharing tips, advice and information on each of the five themes below all in which can support your mental wellbeing during this time of year.
Our team of professionals can provide advice, offer support or help put the right techniques in place to help you get back to feeling like you again. The service is for anyone over the age of 17 and a half and living in Northamptonshire. Contact us on www.nhft.nhs.uk/iapt and complete the short online form or give us a call on 0300 999 1616 (9 to 5 weekdays).
So remember, it is okay not to be okay. Just know you are not alone and there is support available to you – either at the end of the phone or just a click away online.
For mental wellbeing support for children or young people please visit www.nhft.nhs.uk/camhslive or they can text their school nurse on 07507 329 600. Check out their Facebook page for more information: @NHFTchildrensservices or Twitter account: @NHFTSchoolNurse