Support available to help you look after your mental health this Mental Health Awareness Week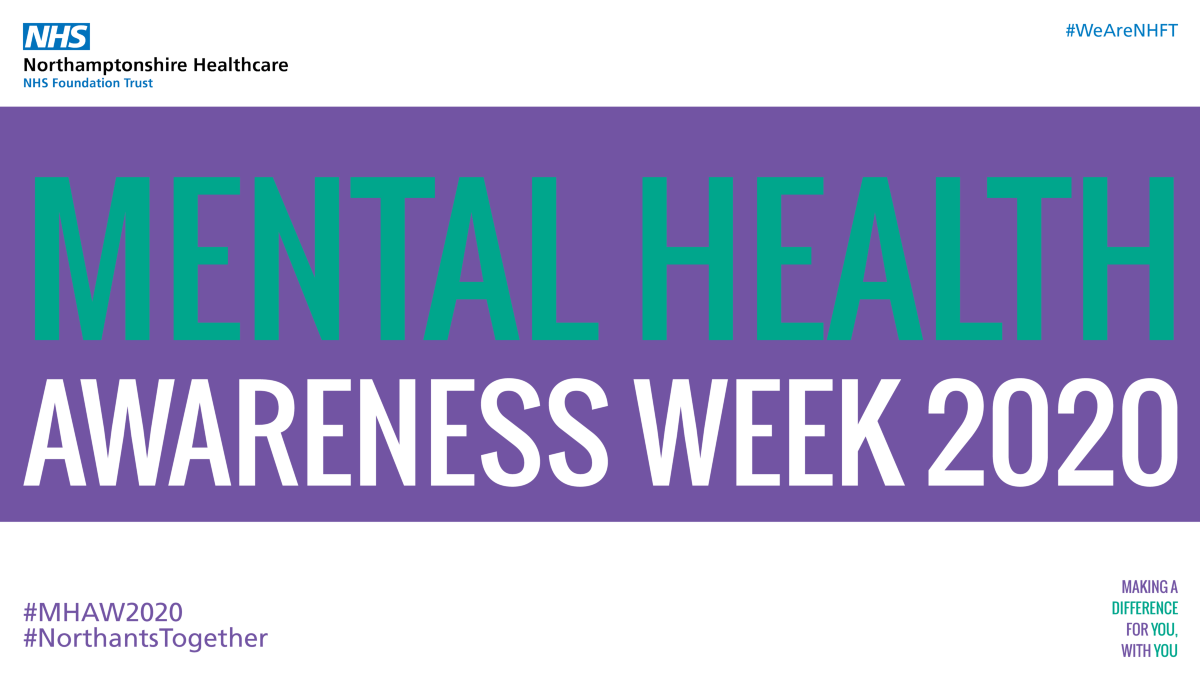 Mental Health Awareness Week (18 May – 24 May) has arrived and this year it is more important than ever to take the time to look after your mental health. This year's theme is 'kindness' and so we are urging the people of Northamptonshire to be kind to one another and to themselves, and to use the services available to help support their mental wellbeing if they need to.
Covid-19 has taken a toll on every aspect of our lives, including our mental wellbeing. There are many mental health services available in Northamptonshire, delivered by the NHS and community partners, however people might not be aware of how to access these or which service is most appropriate to help them.
The Mental Health Number, a 24/7 all year round mental health support phone line, was launched earlier this year by partners in the Northants Mental Health Collaboration including Northamptonshire Healthcare NHS Foundation Trust (NHFT) and local Mind charities in order to simplify the route into mental health services for the people of Northamptonshire. The Mental Health Number is manned by a team of wellbeing navigators who are on hand to deliver support, guidance, advice and signpost people to appropriate help.
Changing Minds IAPT is another service available, providing talking therapies for depression, low mood, anxiety and stress.
Anne Rackham, Director of Mental Health at NHFT, said: "Covid-19 has had a huge impact on the NHS and our community partners, however I want to ensure our community knows that we are still here and we are ready to support you with your mental health.
"If you are struggling please don't suffer in silence. Call the Mental Health Number today or get in touch with our IAPT team."
Lucy Wightman, Director of Public Health Northamptonshire County Council, said, "The COVID-19 pandemic will have an impact on the mental health of many people, with long term uncertainty causing anxiety, financial worries and changes in circumstances. Mental health Awareness Week gives us an opportunity to highlight the support that is available locally across a range of partners, to help those most in need of support, and to remind us all that these are exceptional circumstances.
"As we all move through the same pandemic, we will all have very different experiences, we should remember that the same kindness we have shown to others, we should also show to ourselves."
For more information or to contact the Mental Health Number please ring: 0300 330 1011 (open 24 hours a day, 7 days a week) or visit: www.thementalhealthnumber.me
For more information or to contact the Changing Minds IAPT team please ring: 0300 999 1616 (open Mon-Fri, 9am-5pm) or visit: www.nhft.nhs.uk/iapt