April 2019 iWGC and compliments - making a difference...everyday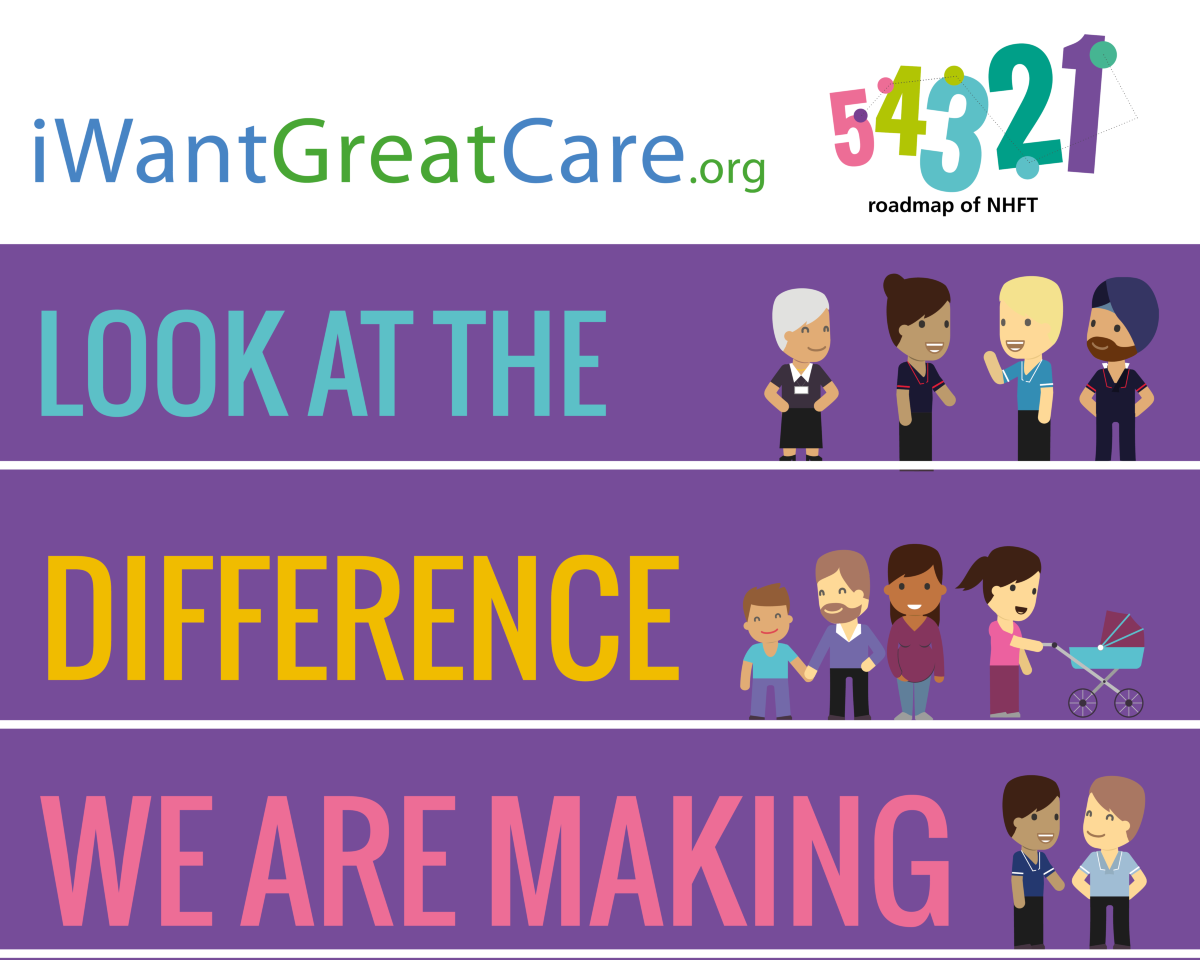 Each month we want to bring you updates of the feedback we receive from tools such as iWantGreatCare, as well as compile a few of our favourite compliment quotes that our Trust teams and individuals receive from service users, patients, carers and families each day.
We feel that sharing this is important not only for some 'feel good' factor but also so that we can publicly thank and congratulate our staff who strive to make a difference each and every day.
Celebrating our staff who work and dedicate themselves for you, our community, is just a small way we can give back to them; but we also hope you enjoy reading some of these pieces of feedback and that it leaves you feeling happy and also more confident in giving your own feedback - good or bad via iWantGreatCare or our through our Patient Advice and Liaison Service. Feedback is crucial to ensure we are doing things that work for our community and can help us address any issues that could be raised.
So, April stats...
1945 pieces of feedback received on iWGC
Overall rating of 4.74/5
92.0% of patients, service users or carers and families recommending NHFT as a place to receive care
Received 148 compliments via other methods - which can be anything from thank you cards to verbal thank yous
With so much positive feedback we just had to let you read some of the wonderful compliments that go with this.
Parents of a patient who had sadly lost his life wished to express to the ward staff "what an excellent team you are; very special and welcoming". I informed them both that they can be assured of our ongoing support should they need it and are welcome to call the ward even at 04:00 hours if they just want to talk. Patient's father reflected that they had received numerous calls from staff offering the same and they can "almost touch the warmth" from the staff since their son sadly passed away. - Cove Admissions - Berrywood Hospital
I am writing to say thank you on behalf of myself and my son and daughter for all the help you gave my husband and I over the past 12 months. You never rushed us and always came up with suggestions that might help him with his battle with MND. We appreciated your concern and advice. He lost his battle in April and in the end we console ourselves that it could have been so much worse for him had he continued down the path he was taking. Also, I am grateful that I was able to care for him myself without having to ask for outside help although I know that now not that far away - Cynthia Spencer Hospice