NHFT Welfare Call Service provision extended to deliver vital services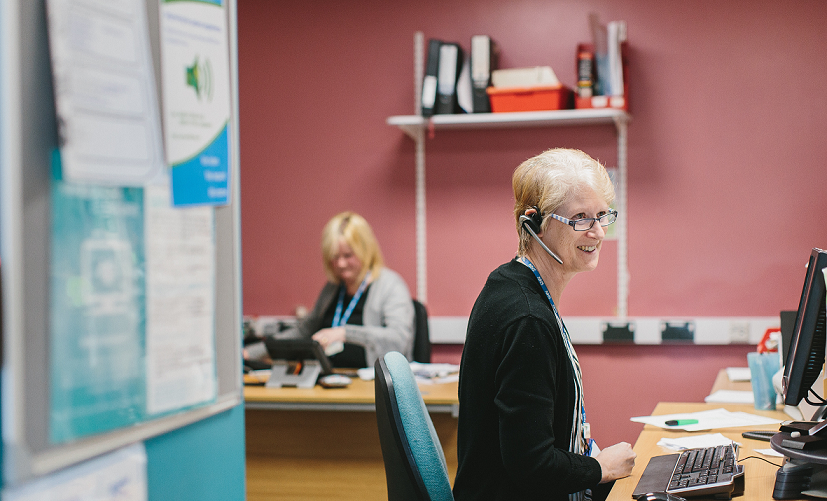 NHFT's welfare call service, which was first established by our volunteer services to provide vital be-friending services to patients and services in response to COVID-19, will continue to provide support until April 2021.
When it first launched, the welfare call service was supported by just three volunteers who make calls to patients and service users in need of emotional wellbeing support at the start of the pandemic. Now, six months later the team has expanded fourfold with 13 volunteers taking an average of 40 calls a week.
The support that these fantastic volunteers provide has now gone far beyond a be-friending service and provides a vital coping mechanism for service users, patients and staff experiencing isolation, stress, worry and concern during these challenging times.
Mandy Woolf, Voluntary Services Manager at NHFT, said: "The welfare call service was first set up to provide a listening ear for patients and service users experiencing isolation at the start of the pandemic.
"Our team has now expanded vastly from three to 13 and I am so pleased that we will continue to provide a vital service for a further six months. Any of our patients or service users can receive support and speak to someone about any concerns or worries they might have by contacting the team on: Nhftcovid-19.volunteersupport@nhs.net."
One service user when talking about the welfare call service, said: "For people who are disabled and isolated, it really helps to have someone to talk to regularly. It enables me to process things and get some feedback on issues, and it is good to have someone checking-in to see I am okay.
"Knowing I have a call each week, gives me the reason to keep going and I get to know the person I speak to each week, which helps me a lot."
The team is working closely with the 24/7 mental health number to refer individuals and ensure they receive the right support. Volunteers have also been supporting our hospices to speak to their patients and provide a listening ear.
The service has made a real difference to the lives of our communities, making 78 referrals, completing 722 calls – totalling over 200 hours. Thank you Mandy and the team for the vital support you're providing, and the difference you're making during these unprecedented times.