Volunteers Week 2021 – thank you for all you do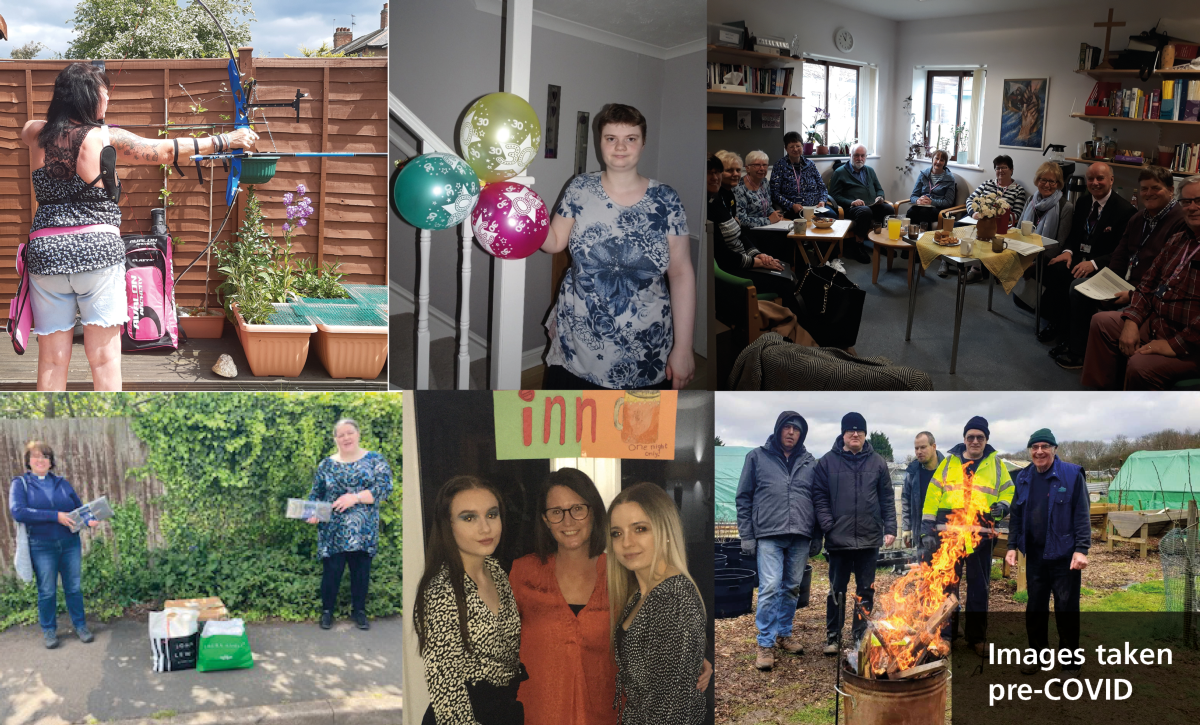 Volunteers provide an invaluable service to all of us at NHFT, and this week to celebrate Volunteers Week we wanted to take a moment to reflect and show our gratitude for all they have done and all they still do.
If you look back before the Coronavirus pandemic our volunteers were regularly giving their free time to teamNHFT, they were coming on to site, spending time with patients and helping with whatever tasks needed doing.
Over the last year volunteering at NHFT has taken on a very different look.
Mandy Woolf, Voluntary Services Manager for the Trust explained: "Having to stand down our volunteers was a very difficult decision. We knew that the volunteers support us because they want to make a difference and they were just so keen to keep engaged with us, so where possible we got some people involved in new roles that were low risk."
The Voluntary Services team and some of the volunteers worked together to create a trial Befriending Service, where our service users could be referred or self-refer for telephone befriending support, and this proved to be a success.
The service provided by the volunteers has proved valuable and a success and will now continue to April 2022 at least and we can't wait to see how the service develops in the future.
Angela, one of our volunteers explains: "I count it as an enormous privilege to be a part of the Befriending service, a service which is bringing so much essential help and comfort to those who are in emotional need and who are often very lonely and sad. The knowledge that I can help someone, just by talking and listening to them and brightening their day is a very humbling experience."
Although many volunteers have had to stand down due to COVID-19, they haven't left, and this is another reason to say thank you. We know it has been a truly difficult year for so many but the confidence that our volunteers both active, and currently inactive, have shown and their dedication to making a difference is truly a reason to celebrate.
----
Our Chair, Crishni Waring, has written an open letter to our lovely volunteers:
To our volunteers,
Each year when Volunteers Week comes around, I reflect on just how important our volunteers are.
However, you help and whatever your time commitment, you are making a real difference every time you volunteer. Giving even in a simple way can make the greatest contribution for someone.
But I know that the last 12 months have been very hard for all of you. Despite your willingness to continue to volunteer and support our staff and patients through the pandemic, safety had to come first and inevitably this meant standing you down for a prolonged period of time.
I know how frustrating this was for you as volunteering is one of the most rewarding things we can do and its benefits can last a lifetime, not only for those who we help but for ourselves as volunteers too.
Our volunteers are a big part of TeamNHFT and whilst the pandemic has been enormously challenging, you've continued to be there for us so I'd like to say a huge thank you for your patience and understanding over these difficult months.
Volunteers Week is a great opportunity for us to show our appreciation for your dedication, commitment and service to our staff and patients by profiling the work that you do.
I hope you will join me in the celebrations next week (1 – 7 June 2021).
Happy Volunteers Week and let's look forward to brighter times together.
Crishni