Sign up and join us for our annual public and members meeting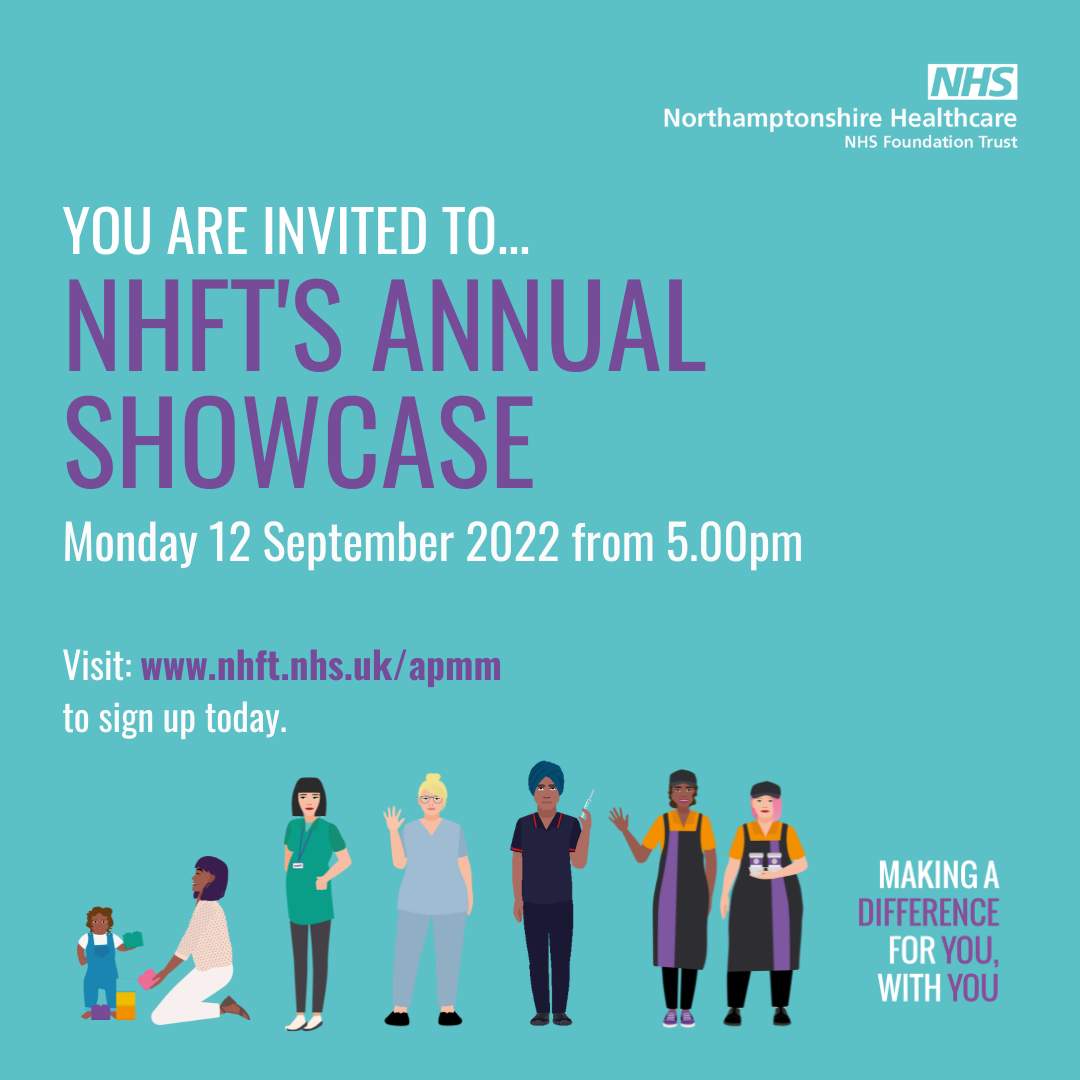 These event has been postponed until further notice
People across Northamptonshire are invited to join Northamptonshire Healthcare NHS Foundation Trust (NHFT) for the Annual Public and Members' Meeting (APMM) which will take place virtually on Monday 12 September, starting at 5.30pm. (The meeting link will be emailed to you and will open from 5pm.)
This is our annual showcase and opportunity to reflect on past achievements as well as celebrating the work of our colleagues, governors and the entire of NHFT community. We will also look ahead at the Trust's plans for the future.
This year's theme will focus on compassion and kindness which includes an opportunity to hear from Chief Executive, Angela Hillery and the Council of Governors who will highlight the key achievements of our year. Trust Chair, Crishni Waring will be hosting a question and answers session* and Director of Finance, Richard Wheeler as well as auditor Grant Thornton will share the annual accounts 2021/22.
We will be joined by two special guest speakers, assistant psychologist Thomas Finnigan who will deliver a wellbeing session on mindfulness, and consultant psychologist Dr Sunil Lad, who will deliver a wellbeing session on compassion. Both sessions will share useful tips on how we can look after our physical and mental wellbeing.
For the third year in a row the event will be live streamed so you can join from anywhere. Following the event the recording will be made available on the website for you to watch this back in your own time.
To find out more about the annual showcase and the latest information, including keeping up to date with registrations, head to the website www.nhft.nhs.uk/apmm
*Note questions will need to be pre-submitted on the registration form available at www.nhft.nhs.uk/apmm