NHFT shortlisted for Website of the Year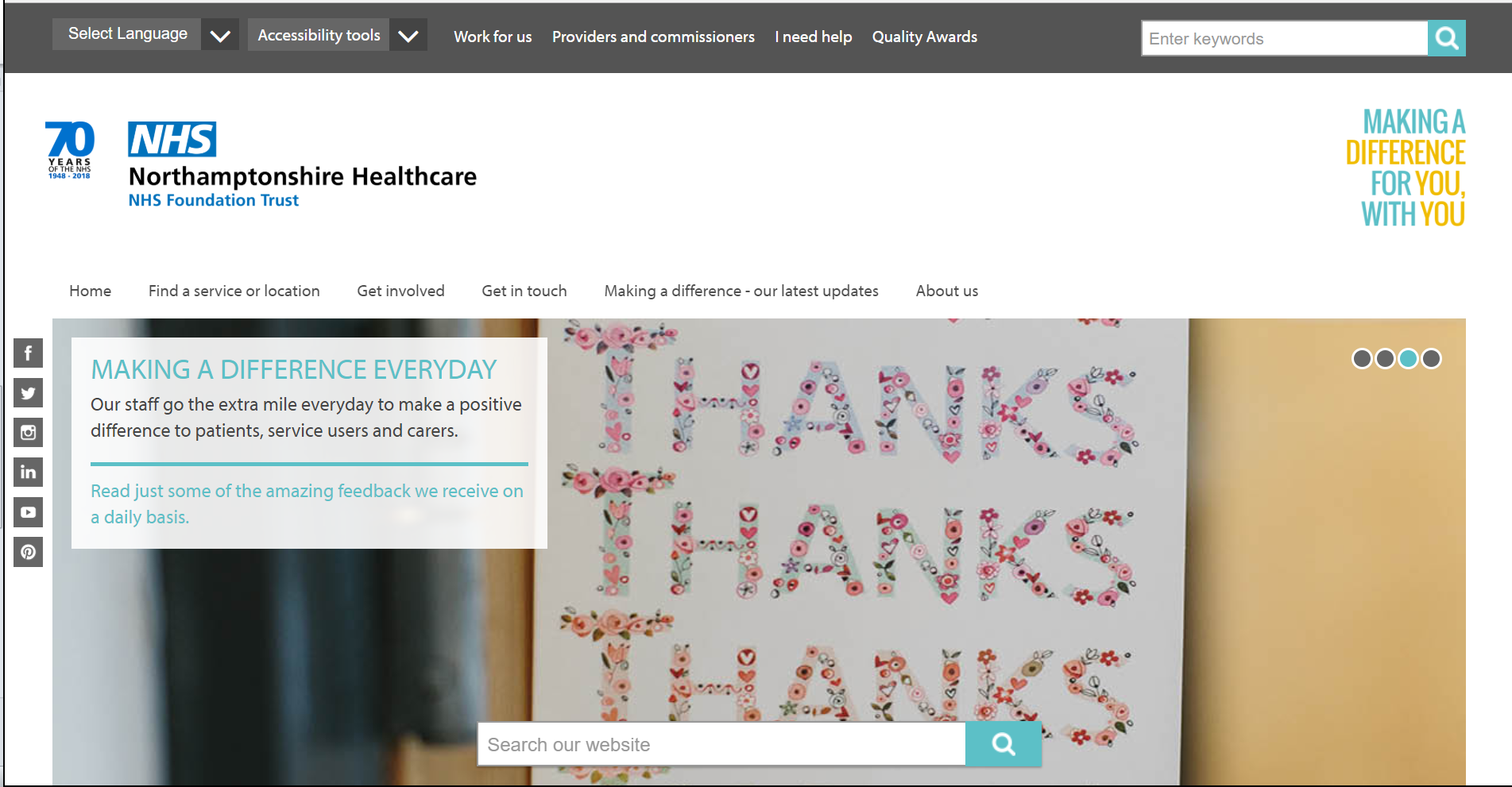 We are delighted to announce that the Trust has been shortlisted for website of the year at the Public Sector Communications Awards 2018. This is testament to the hard work of collaborators from across the Trust in launching and developing our new public website.
Our objective with the new site was to develop a site, which ensured accuracy, provided solutions for referrals and helped the public access our services.
In the 12 months since launch in April 2017 there have been 227,383 visitors to the site and over 1,000,000 page views. 49.97% of these visits have been on mobile, a significant increase on our previous website.
On an individual page level one of our most popular service pages, sexual health services, received over 30,000 unique page views. The site has become a trusted source of information and helps encourage people to access our services.
Over 7,000 referral forms to children's specialist services have been completed, helping professionals make a quick and easy referral for some of our most vulnerable young people. Over 1,000 self-referrals have been made to our IAPT service.
Since launching in May 2017 there has been over 250 live chats with young people and parents through CAMHS Live. Supporting these young people to access the services they need.
A big thank you to everyone, from across NHFT services who has helped make the first year of our new website so successful!