Do you feel pressure for Christmas to be perfect?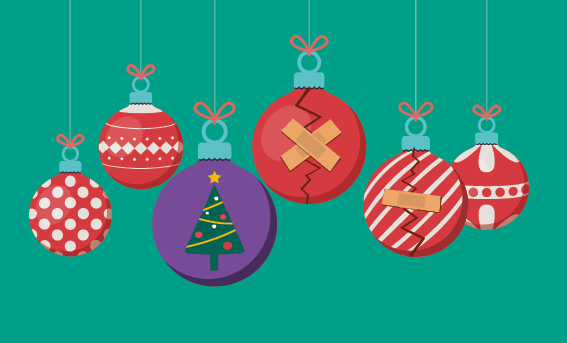 Not everyone has a holly-jolly Christmas and we want to make sure you know our Changing Minds IAPT team are here to support you, a loved one, friend or colleague in the run up to Christmas.
The darker evenings and colder days have hit which means we are weeks away from the festive period. For some people, this time of year can be overwhelming with the pressure Christmas brings and everything you may feel obliged to do.
Planning what you need to complete for Christmas can help - write this down and take a moment to consider whether these are all realistic to complete – are you overloading yourself and trying to do too much?
We would like to shed some light on this topic over the next week with some advice, tips and information which can support your mental wellbeing or support you to help others during this time of year. So keep an eye out on our page for this info!
Our team of professionals can provide advice, offer support and help put the right techniques in place to help you get back to feeling like you again. The service is for anyone over the age of 17 and a half and living in Northamptonshire. Contact us on www.nhft.nhs.uk/iapt and complete the short online form or give us a call on 0300 999 1616 (9 to 5 weekdays).
So remember, it is okay not to be okay. Just know you are not alone and there is support available to you – either at the end of the phone or just a click away online.
For mental wellbeing support for children or young people please visit www.nhft.nhs.uk/camhslive or they can text their school nurse on 07507 329 600. Check out their Facebook page for more information: @NHFTchildrensservices or Twitter account: @NHFTSchoolNurse