NHFT teams up with the Steelbacks to talk about mental health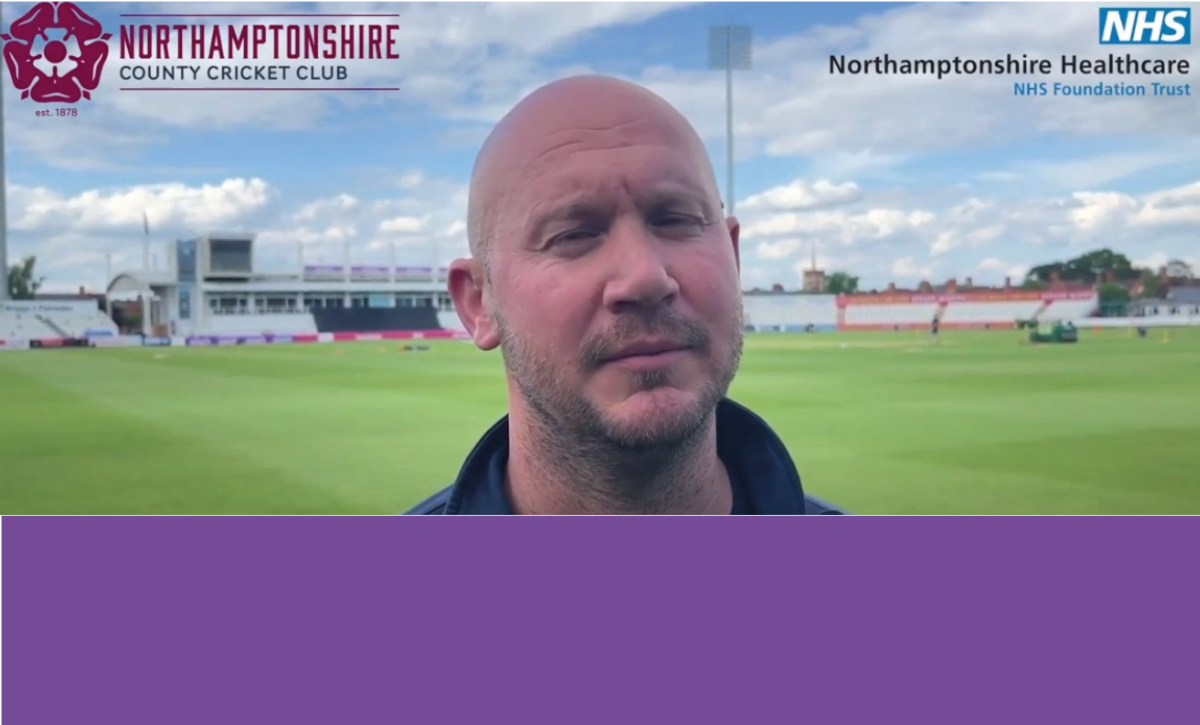 Northamptonshire Healthcare NHS Foundation Trust (NHFT) and Northamptonshire County Cricket Club players and colleagues have teamed up to raise awareness of mental health difficulties and encourage conversations about mental health.
NHFT and the Steelbacks are launching a campaign, supported by players and colleagues, to raise awareness of men's mental health – sharing their own thoughts and experiences in a bid to encourage anyone who might be struggling to reach out for support.
Both organisations are working in partnership to signpost local support services. Hear what some of the team have to say:
Feeling constantly tired, not interested in day-to-day things, unmotivated and stuck in a rut can all be signs that you could benefit from some support to help you to feel like yourself again.
IAPT Talking Therapies Northants work with anyone over 17.5 years, registered with a Northamptonshire GP surgery to ensure that you receive the right support. The free NHS service offers support either over the phone, face to face, or online whether it's one to one or in a group - in a way that best suits you, with a range of information to take away and use in your own time.
If you're experiencing low mood or feeling anxious, you can sign up to be contacted by the IAPT service to find the right support for you by clicking here. For round the clock mental health support contact the Mental Health Number please ring: 0800 448 0828 (open 24 hours a day, 7 days a week) or visit: www.thementalhealthnumber.me