NHFT Shortlisted for Four Prestigious Patient Safety Awards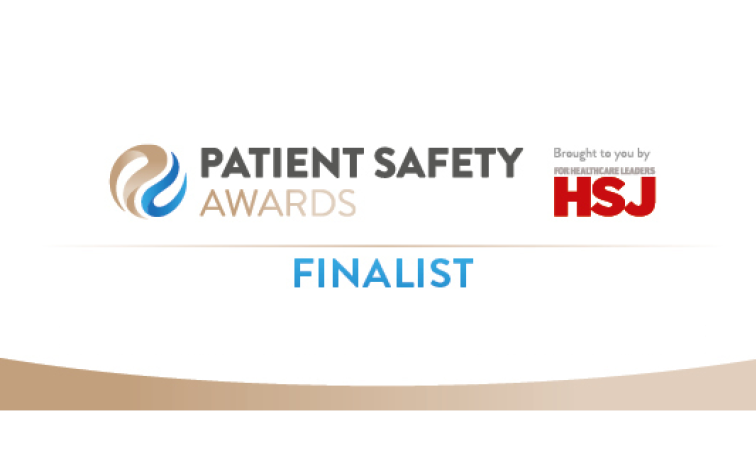 We are delighted to announce that NHFT has been shortlisted for four Health Service Journal (HSJ) Patient Safety Awards, in the Changing Culture, Improving Care for Older People, Mental Health Initiative of the Year, and Learning Disabilities Initiative of the Year categories.
The Changing Culture nomination relates to a programme of work the Trust has undertaken to embed a culture where safety is discussed openly and transparently, and that values learning and continuous improvement. The Mental Health Initiative of the year submission relates to the community services that NHFT provides for people in mental health crisis – Crisis Cafes co-run with the mental health charity Mind, and the Crisis House that can be used for short stays where individuals can engage in collaborative recovery. This shortlisting is the second this year for our Crisis services, which were also shortlisted for a HSJ Value award in February.
The Learning Disabilities Initiative of the Year and Improving Care for Older People submissions relate to particular initiatives trialled by the Trust's Learning Disabilities and Adult Inpatient teams, respectively. The Improving Care for Older People submission, for example, focuses on a project to trial nutrition and hydration measures with patients at risk of malnutrition. This project has greatly improved the practice of nutrition and hydration in the service areas that took part, and has resulted in improved patient experience and better nutritional status in those identified as being at risk.
Chief Executive, Angela Hillery, said, "It is our vision at NHFT to be a leading provider of outstanding, compassionate care, and quality and safety is at the very foundation of this."
"It is brilliant to see that the commitment and hard work that our staff put into patient safety across the Trust is being recognised so comprehensively on the national stage. We are looking forward to seeing what the award ceremony in July brings."
The winner of each category will be announced at the HSJ Patient Safety Awards on 2nd July 2019.