Successful Partnership Helps Patients with Housing Issues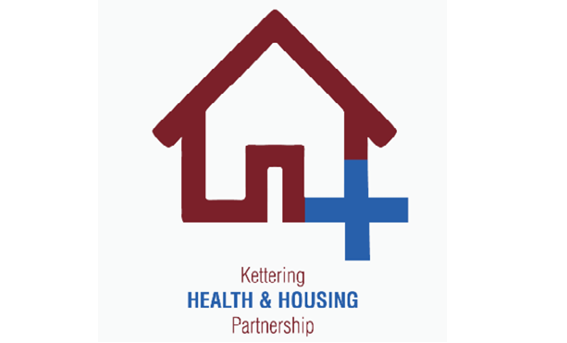 Kettering Borough Council's Housing Service, Kettering General Hospital (KGH) and Northamptonshire Healthcare NHS Foundation Trust (NHFT) established a partnership in 2016 to develop joined-up health and housing services to improve the health and wellbeing of local people.
Helping with hospital discharge delays
In July 2017, the partnership introduced a Housing Options Advisor into local hospital teams in the north of the county, to work with patients who are unable to leave hospital due to their housing situation. Since then, the Housing Options Advisor has worked with over 250 people across the county to help them get discharged safely from hospital. Examples of reasons patients experience a delay due to housing include:
Not being able to return home because the property is no longer suitable or is unsafe
Sleeping on the streets or homeless because of a relationship breakdown
A keysafe / lock change or furniture move is required
A patient's medical condition has changed and they need more support living in the community
The Housing Options Advisor offers advice and proactive support which often includes liaising with private landlords, helping the patient to claim benefits or to organise practical action such as moving furniture. They find solutions to enable people to leave hospital quickly, safely and with the right support, ensuring hospital beds are available for those who need hospital care.
We asked Karen Clarke, Housing Options Advisor, to tell us a bit more about her role:
"I go to ward rounds and bed meetings in the various hospitals, to try to identify any housing-related issues early. This gives us time to work with the patient, their families, landlords and agencies to find solutions. Often having an independent person who can go in and smooth over relations with family members, or explain a person's needs to a landlord in a reassuring way, can make all the difference to securing a safe transition out of hospital and back home for patients."
"But we don't just look outwards, we're also looking at how we can improve within the hospital setting too. We're providing training to hospital staff on housing issues and making sure everyone understands their obligations under the Homelessness Reduction Act 2018."
The Housing Options Advisor role has been a great success, with health staff having access to housing knowledge and expertise on the front line and patients receiving support to find a suitable housing solution.
Other areas of focus for the partnership
Owing to the success of the Housing Options Advisor role in helping to reduce delays in hospital discharges, the partnership are now working on other areas which include:
Staff development programme – sharing knowledge between housing and health and identifying ways to upskill staff and improve processes where needed
Preventing unnecessary admissions – working with teams of primary care (e.g. GPs), community services and voluntary sector staff locally to help identify and intervene to improve outcomes for people which avoids unnecessary admissions
Hoarding disorder – this has been recognised by the partnership as an issue locally and, by working together, the partnership plans to introduce a new approach to support people with a hoarding problem
NHFT also works closely with other organisations and individuals in other areas of the county, on similar projects to help patients with housing issues and reduce discharge delays. We're looking forward to sharing more information on these exciting areas of work in the near future.