NHFT Secured Services teams recognised for outstanding contributions to prison healthcare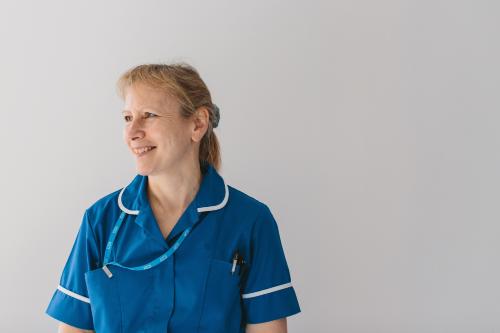 It has been great to see the teams at Her Majesty's Prison (HMP) Littlehey and Rainsbrook Secure Training Centre (STC) recognised for their achievements this week.
Rainsbrook STC
Our healthcare team at Rainsbrook were presented with an award from the Director of MTC Group - the secure training centre operators. The certificate was awarded for the team's outstanding contribution to Rainsbrook Secure Training Centre.
HMP Littlehey
The management of a COVID-19 outbreak at HMP Littlehey was written up and published in the International Journal of Infectious Diseases. A particular congratulations goes to Vince Tanti (Head of Specialist and Secured Services (Cambridgeshire) and Helen Burr (Clinical Services Manager) who co-authored the article.
HMP Littlehey is a large prison with a high number of vulnerable adults, as many of the male residents are of an advanced age. Many of the residents who displayed symptoms during the outbreak were classed as being 'high-risk'. An effective and coordinated multi-agency response quickly contained COVID-19 within the prison.
Well done to the whole team at Littlehey, not only for their hard work to make a difference for their residents, but also for living NHFT's values, working in partnership and sharing their learning on this international scale.
Click here to read the article in the International Journal of Infectious Diseases.