Digital Solution for Vaccinations Shortlisted for Prestigious Award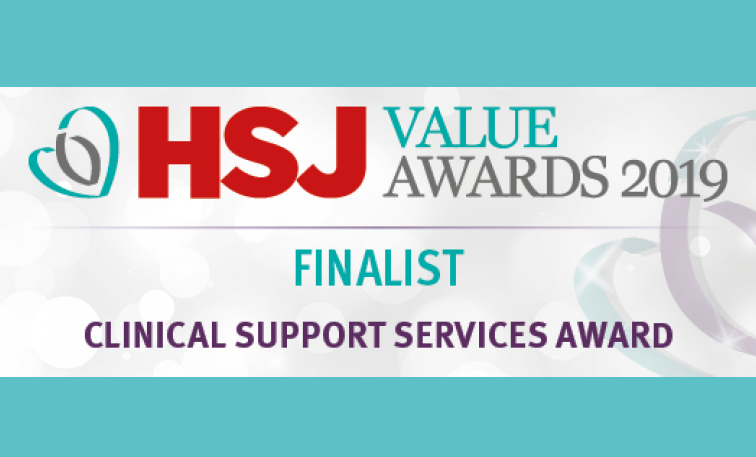 We are delighted to announce that a partnership initiative between NHFT and LGSS has been shortlisted for a prestigious Health Service Journal Value Award. Our nomination is for the Clinical Support Services category.
The award nomination relates to the development of a digital solution to collect parental consent for the vaccination of children for the Trust's 0-19 service, who deliver immunisations, immunisation facilitators and clinical colleagues.
Traditionally, parents would fill out paper-based forms and return to their child's school, however, this often results in delays which can mean consent is not in place when the vaccination is due. This in turn results in on-going risks to child health, as well as the need for additional staff time to cover postponed vaccinations.
Working closely in partnership, LGSS, NHFT communications team, the 0-19 service manager Rosie McCallum as well as immunisation facilitators and some clinical colleagues developed an electronic form to collect consent online and make it available immediately to the health professionals who need it. This efficient solution prevents delays, and also avoids costs such as postage charges.
This project illustrates the benefits of NHFT's close partnership with LGSS, as well as the advantages of developing solutions alongside staff that will ultimately be using them. Rosie McCallum said of the project and approach, "The percentage returns were very good and better than anticipated. This is an excellent example of joint team working to deliver an effective and efficient service to the end user."
One of the main criteria of the HSJ Value Awards is the potential for the delivered solution to be spread more widely or used in other services. This initiative has considerable potential for adoption in any service where consent is required, including other vaccination services.
The winners will be announced on 23rd May at a ceremony in Manchester – we'll keep you updated with how we get on!