A Chat With Our FTSU Guardian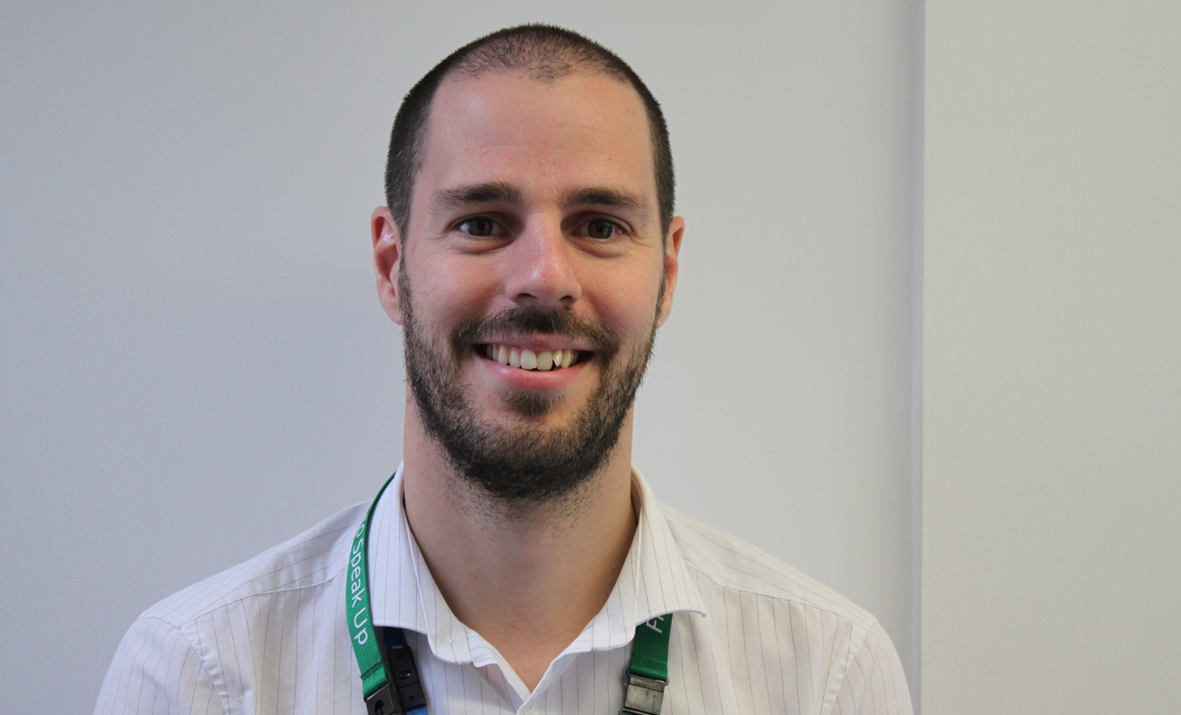 At NHFT, we work hard to create an open, transparent culture where staff are encouraged to speak up about any concerns that they have. The work that we've done in this area has recently been recognised with a position on the shortlist for the Health Service Journal (HSJ) Awards' Freedom to Speak Up Organisation of the Year category. We're also proud of the news that NHFT ranked fourth highest Trust in the country for Freedom to Speak Up on the National Guardian Office's Freedom to Speak Up Index. In recognition of these achievements, and in celebration of Freedom to Speak Up month, we had a chat with our Freedom to Speak Up (FTSU) Guardian, Matt Asbrey.
How is a FTSU Guardian appointed?
Following the Mid-Staffordshire public inquiry, the Francis Report (2015) recommended that every NHS Trust appoint an independent "Guardian" to support staff to speak up about patient safety concerns. From 2016, the NHS England standard contract made it mandatory for every secondary care Trust to have a Freedom to speak up guardian. The role at NHFT was openly advertised, I applied for it and was granted the position. Although I'm employed by NHFT, the position of the FTSU guardian is independent, to support staff and hold the Trust to account.
What made you interested in becoming the FTSU Guardian?
At the time, I was working for NHFT in our Learning and Development team. The new NHS England requirements were being finalised and I was asked to develop some in-house training for staff on FTSU, so I had to look into it quite closely, and it interested me. Around the same time, I read the book "Black Box Thinking" by Matthew Syed which promotes some really interesting ideas around the need to 'learn, not blame' in order to make tangible, embedded improvements. I felt that this way of thinking coupled with the FTSU concept could make a massive positive impact on the quality and safety of our care, and I wanted to be part of it.
What does your role entail?
We have a number of different ways in which staff can speak up, including a dedicated phone line and email address that people can use to contact me directly to report concerns. I then support them and ensure that the organisation investigates the concern, that patients are kept safe, and that any investigations or actions taken are fed back to staff, including the lessons that are learnt.
The more proactive part of my role focuses on helping the Trust to develop a culture of openness, transparency, being authentic and taking responsibility. This includes delivering training, being highly visible across the organisation (which our network of FTSU Champions are invaluable in supporting with this) and triangulating information; using feedback we receive from patients, service users and staff to help inform and give context to any concerns raised and improvements we can put in place. My other role as the Trust's Staff Engagement Lead feeds into this as we know that when staff feel safe, secure and supported, they deliver better care for our patients.
Why is speaking up important?
All of our staff ensure that our service users are safe; they are the eyes and ears of the organisation. If there is something that may affect patient care, we need staff to be able to speak up about this, to make sure this is looked into and any risks are removed or mitigated.
Cultures in teams and the whole trust are essential as this often affects how people behave. A just and learning culture, that does not seek to apportion blame, is essential to ensure that we can learn from mistakes. Leadership is crucial to creating psychologically safe cultures and I work closely with our Trust board members and leaders at all levels of the organisation to support them to embed open, learning cultures to create the environment where staff feel able to speak up.
The results of the HSJ awards will be announced on Wednesday 6th November – we've got our fingers crossed for the FTSU Organisation of the Year award, as well as the other two categories NHFT is shortlisted in: Staff Engagement and Patient Safety.