NHFT is proud to support Shred7s: Northampton Saints Community new wellbeing programme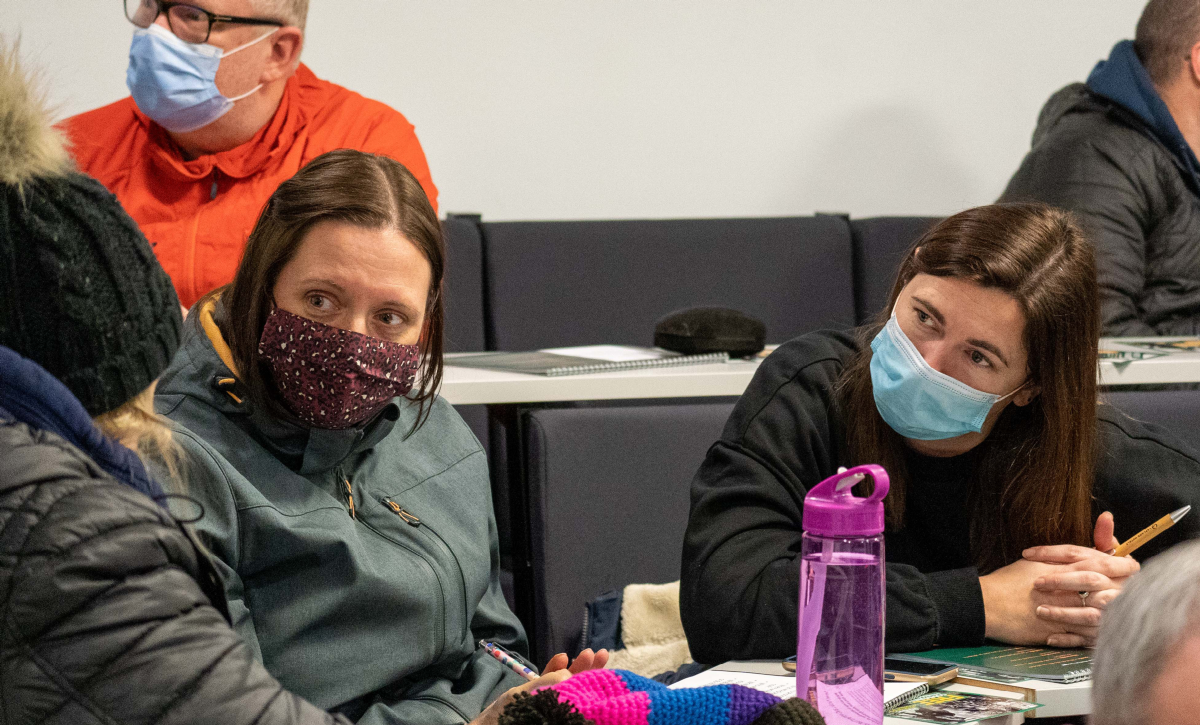 Shred7s is a brand-new holistic wellbeing programme launched by Northampton Saints' Community team in association with Northamptonshire Health NHS Foundation Trust (NHFT).
NHFT'S IAPT Talking Therapies Northants clinical psychologists have been working with Northampton Saints Community Team over the last six months to develop a mental wellbeing programme for the new Shred 7s programme.
With a mandate to communities to manage their physical health over the winter months, Shred7s focusses on weight loss through education on food and diet, encouraging more physical activity in the form of Rugby 7s and providing mental health support; offering a holistic approach to overall wellbeing.
The free-to-attend programme is hosted by the Club's fully-qualified coaches, and also places the emphasis on mental health; participants will be given support from NHFT colleagues at IAPT Talking Therapies Northants to understand unhealthy thought patterns, and the areas of mental wellbeing which can affect weight management.
Sarah Clare, Service Manager for IAPT at NHFT, said: "How we feel physically can have a huge impact on our mental health. By taking a few small proactive steps to look after our mental wellbeing we can help to create new healthy habits which will in turn improve our physical and overall health.
"This is why we're proud to be working with Saints Community to support the development of the mental health agenda for the Shred 7s programme. The 12-week course which kick-started in the new year is open to men and women across the county and provides a great opportunity to focus on your physical and mental wellbeing.
The 12-week course launched in January 2022 and is funded by Public Health Northamptonshire and their Tier 2 weight-management programme. Participants of the programme are in the process of taking part in a weekly 7s touch rugby league, alongside the healthy-eating and exercise sessions.
Saints' Inclusion Officer, Jamie Higgins, is delighted to add another fitness offering to Northampton's ever-growing list of Community initiatives.
"We're really excited to get Shred7s off the ground," he said. "Our other fitness programmes, such as Shape Up With Saints, have seen some brilliant success stories over the years and we think that a weight-management course like Shred7s is a perfect addition. We've got some great coaches working on the 12-week programme."
IAPT Talking Therapies Northants work with people across the county who are registered with a GP in Northamptonshire to provide support for a wide-range of mild to moderate mental health difficulties. Click here to take the first step and sign up to find out more.
Click here to find out more about the Shred7s programme, or for more information email community@northamptonsaints.co.uk.