Multi-million pound redeveloped building opens to its first colleagues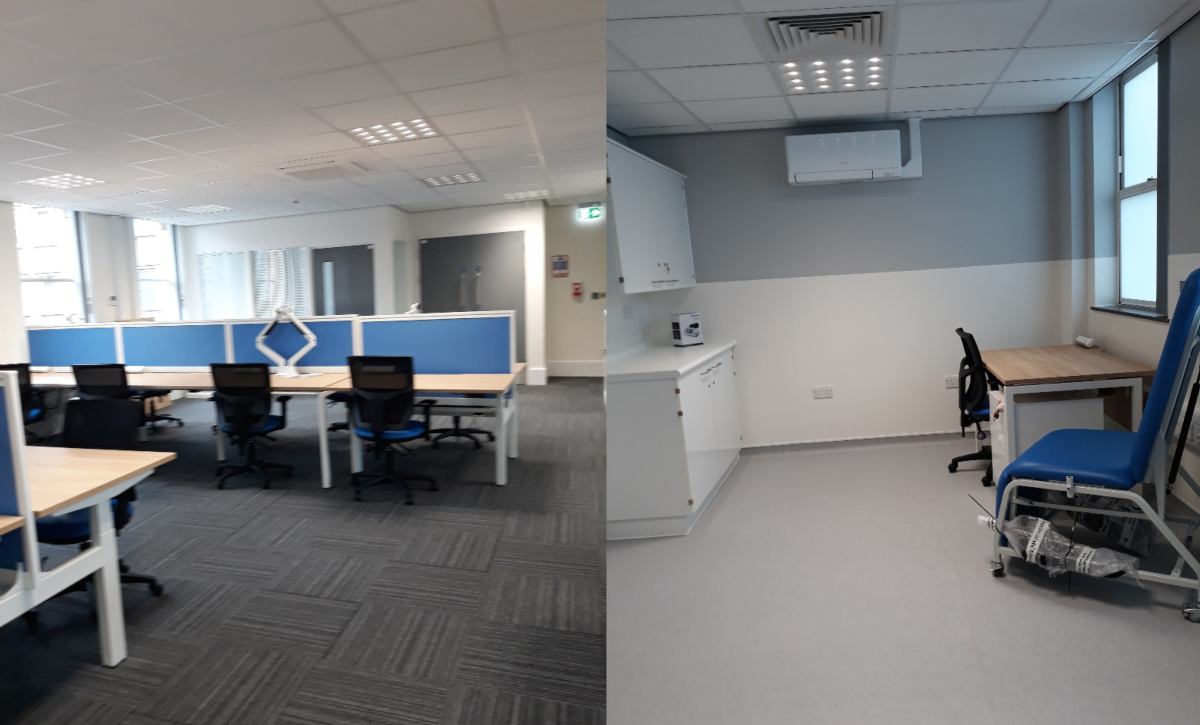 NHFT is proud to announce the opening of a brand-new site, Lotus House, which will see the expansion of mental health services in the county.
Colleagues from across teamNHFT have come together to collaborate and support the opening of the flagship new building, complementing NHFT's suite of buildings within the area located adjacent to Campbell House.
The new site, which has undergone a significant £5 million investment and redevelopment from NHFT, will house 100 colleagues who will move into the new offices over the next few weeks.
Mental Health teams will deliver vital services from Lotus House, including the Patient Contact Centre, IAPT talking therapies, Personality Disorder, Complex Trauma and Stronger Together services.
The building has undergone extensive redevelopment over the last 18 months to transform this previously empty and disused into a high-quality space for both healthcare staff and service users; and demonstrate NHFT's committed to improve quality care for our service users.
The ambitious project has been led by the Estates Team, with the support of services across the Trust. Andy McLester, Head of Property Services, said: "I am very proud to celebrate the first colleagues moving into Lotus House this week. The opening of this new site is an outstanding achievement for everyone involved, which couldn't have been done without significant input from our clinical colleagues."
Anne Rackham, Director of Mental Health Services at NHFT, added: "The opening of Lotus House is a shining example of how NHFT is investing locally in Mental Health services, existing services and new services. The thoroughly refurnished building provides a new facility for colleagues and service users, improving patient care."
The facility has lots offer to colleagues and service users, including dedicated office space together with clinical rooms, interview rooms, group rooms and meeting rooms.
Colleagues will be moving into the new building over the next few weeks, and we will be sharing further updates including images of the facility. Please keep an eye on our website and social media channels to find out more.