Looking to progress your nursing career? Meet our team in Northampton and find out why Community Nursing could be for you.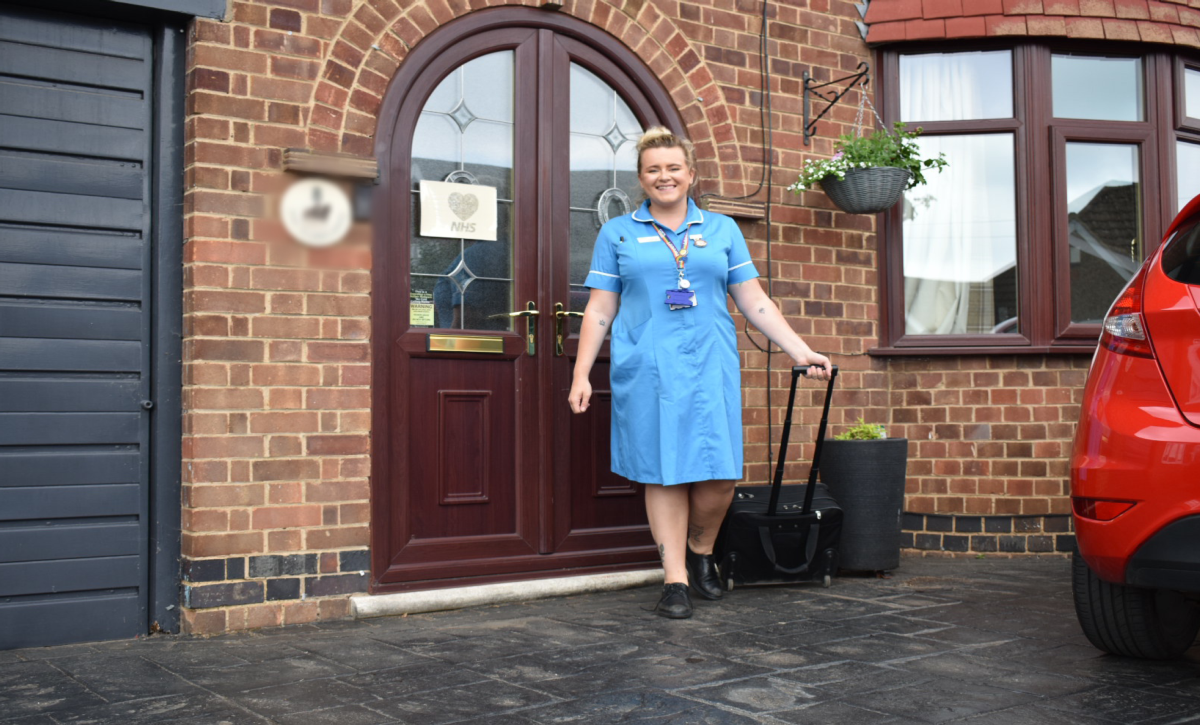 We are looking for Adult Nurses to join our outstanding teams who provide compassionate care for people across Northamptonshire.
Northamptonshire Healthcare NHS Foundation Trust (NHFT) is holding a recruitment day at St Mary's Hospital, Kettering, NN15 7PW on Saturday 16 October between 10am and 2pm.
If you are a passionate, dedicated and enthusiastic nurse, we would love to hear from you.
Community nursing provides a fantastic opportunity to spend time with patients in their homes and offers a wide range of flexible working opportunities.
Shanice Fletcher works as a Community Nursing Sister for NHFT in the Corby and Kettering team. She started her nursing training at the University of Northampton in 2016 when she was 23, and graduated in 2019. She became a community nurse at NHFT straight afterwards and was promoted to a Band 6 Sister in June 2020. Shanice explains, "In hospital you see patients come and go and there is very little time to develop a relationship with them. Out in the community it is very different as we are seeing people in their home environments, often over long periods of time and we get to know them and their families. I have people still on my case list that I had when I first started."
If you are looking to progress in your career, there are training and development opportunities to expand your skills and knowledge, as well as financial incentives for joining an outstanding team.
The day will run from 10am and 2pm and will provide an opportunity for newly qualified and qualified nurses to come along and find out more about working for NHFT by speaking to members of staff. There is also the opportunity to be interviewed on the day for roles of interest to you, so please do use the links below to apply. You could receive a same-day job offer!
Click here to find out more and apply today.
We're looking forward to welcoming you to the team.